The product you are viewing is not available in your country
FILAKRISTALL
MARBLE CRYSTALLIZER
what's it for
Ripristina la lucentezza originaria dei pavimenti in pietra naturale lucidata.
È ideale per marmi, travertini e agglomerati.
advantages
Dona nuova vita alle superfici vecchie e usurate.

Si usa senza problemi: non è basato su acidi inorganici aggressivi e pericolosi.

Può essere usato anche su top in marmo lucido.

Ideale per ripristinare il lucido di pavimenti in quarzo resina.
ideal for
Marmo E Agglomerati Lucidi
before and after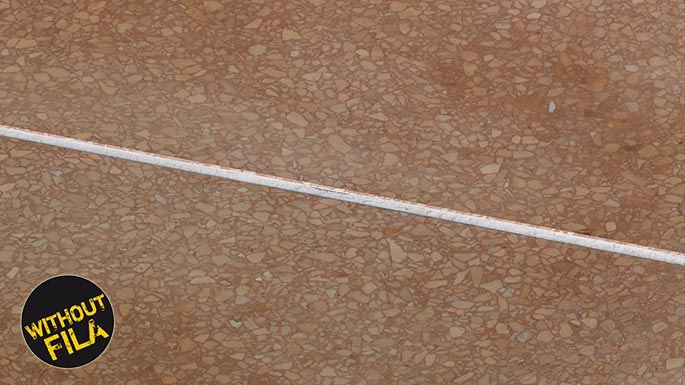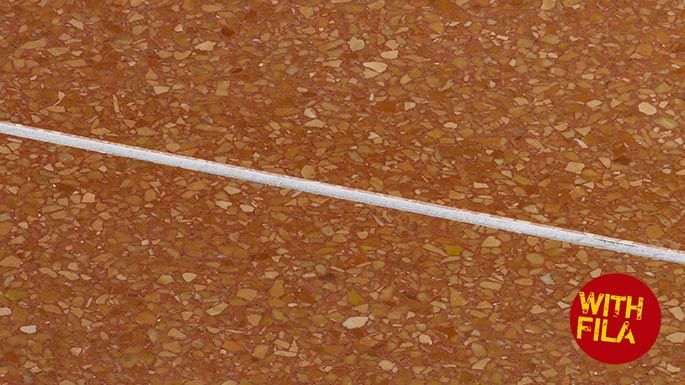 Method of use
No dilution required: ready to use.
Application:
1. A pavimento asciutto e pulito applicare uno strato sottile di prodotto con pennello o applicatore per cere liquide.2. Lasciare asciugare da 30 minuti ad una ora circa e intervenire con monospazzola o lucidatrice con disco in lana d'acciaio insistendo fino a ottenere un elevato grado di lucido. Su piccole superfici si può utilizzare la paglietta a grana fine.3. Se il pavimento è molto rovinato e la prima passata non basta, ripetere.In alternativa è possibile applicare a spruzzo e passare di seguito con lana d'acciaio.
Please note
Not recommended for use on outdoor surfaces or in damp environments and where water remains (bathrooms, showers).
Find a Fila outlet
Find your nearest Fila outlet by entering your address or the product you are looking for.
Request information
(*) obligatory fields