The product you are viewing is not available in your country
FILAKRISTALL
MARBLE CRYSTALLIZER
what's it for
Restores the original shine to polished, natural stone floors.
Ideal for marble, travertine and agglomerate floors.
advantages
Revitalises old and worn surfaces.

Hazard free use: does not contain aggressive and dangerous inorganic acids.

Can also be used on polished marble worktops and vanity tops.

Ideal for restoring shine to quartz-resin floor surfaces.
ideal for
Marble And Polished Agglomerates
Method of use
No dilution required: ready to use.
Application:
1. Using a liquid-wax applicator or paintbrush, apply a thin layer of the product to a clean and dry surface.2. Leave to dry for 30 minutes to one hour, then polish with a single-disc professional cleaner or a polisher with fine steel-wool pad until a high level of shine is achieved. Use fine steel-wool manually for smaller surfaces.3. If the floor is in very bad condition and the first coat is not enough, just repeat as before.Alternatively, spray on the floor and then use a steel-wool pad.
Please note
Not recommended for use on outdoor surfaces or in damp environments and where water remains (bathrooms, showers).
formats
1 litre cans in boxes of 12
before and after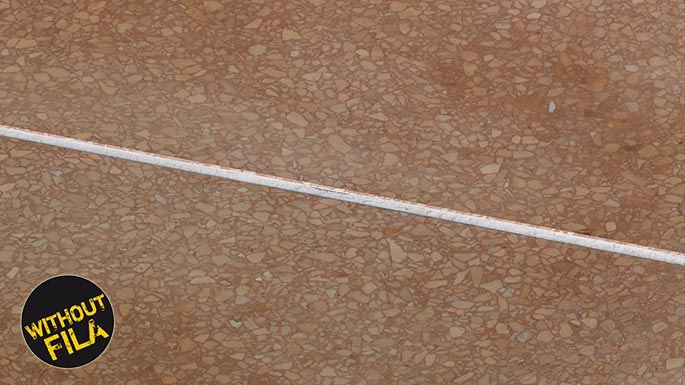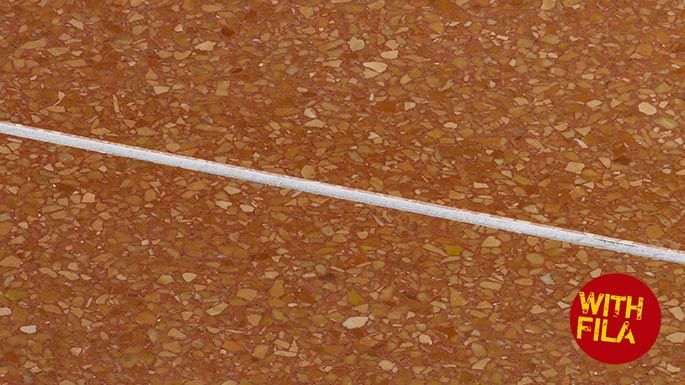 Find a Fila outlet
Find your nearest Fila outlet by entering your address or the product you are looking for.
Request information
(*) obligatory fields