EPOXY OFF (replaces FILAPS87 GEL)
HEAVY DUTY CLEANER
what it's for
Effectively removes epoxy, urethane and pre-mixed grout haze.
Perfect for nonabsorbent materials: porcelain and ceramic tile, glazed quarry tile, glass mosaic.
Eliminates organic stains: grease, wine, coffee and other food stains.
Effective on the toughest ground-in dirt and residue.
advantages
Gel-like consistency: the formula can be easily applied on vertical surfaces.

Does not harm surfaces.

Water-based.

Pleasant almond scent.

Biodegradable.
ideal for
Porcelain And Ceramic Tile, Glass Mosaic, Quarry Tile
before and after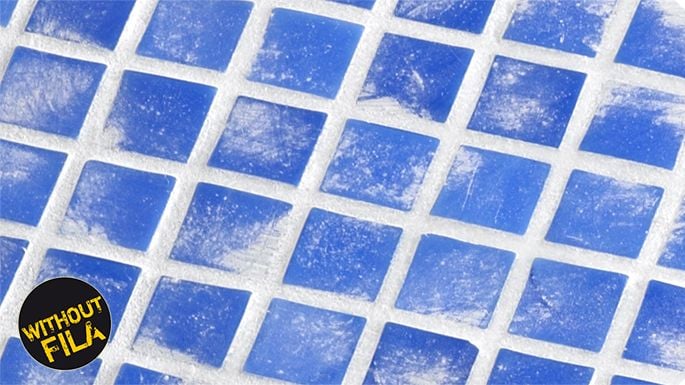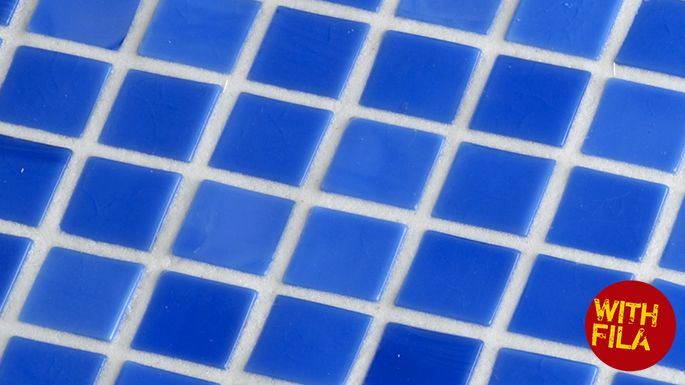 How to use it
Wait at least 24 hours after grouting before applying EPOXYOFF. Make sure the grout is fully cured.
Shake well before use.
Apply EPOXYOFF directly on the surface with a large, flat paintbrush.Make sure to cover the grout residue and organic stains on horizontal and vertical surfaces.Let sit for 30 minutes.Scrub with an abrasive pad.Use a spatula to remove any remaining residue.For large surface areas, use a floor scrubbing machine fitted with the appropriate pad.Rinse thoroughly.
Please note
Test the product and dwell times on a small, inconspicuous area of the surface or loose sample before full application. Do not use on absorbent materials such as natural stone, wood or plastic (polymethyl methacrylate and similar).
Container Size
1 quart flask, 5 pieces per carton
Find a Fila reseller
Find your nearest Fila reseller by entering your address or the product you are looking for.
Request information
(*) required fields