FILAMATT
Matte Finish Protective Wax
what it's for
Maintains terracotta, quarry tile, tumbled marble and natural stone.
Provides the surface with a durable, low sheen, natural finish.
Ideal finishing coat over a water-based or solvent sealer.
Prevents dust from settling and staining terracotta and natural stone.
When FILAMATT is polished, it gives the surface a satin finish.
advantages
Easily removed.

Highly concentrated – can be diluted according to use.

Essentially self-leveling due to its consistency.
ideal for
Terracotta, Quarry Tile, Unpolished Natural Stone
How to use it
Instructions: Surface treatment:
Dilute FILAMATT by 1:30 adding 10 oz. of water to a gallon of wax.
Apply the diluted product with a clean cloth or lambswool applicator and let dry for about an hour.Apply a second coat perpendicular to the first.Do not walk on the floor for an hour after the second application.The product can be used undiluted to tone down the gloss of a previous surface treatment.
Please note
Wax application is not recommended on exterior surfaces, in wet environments and any place with standing water. FILAMATT can be removed with FILAPS87.
coverage
Terracotta ›
323 sq.ft. (30 m2)

Stone ›

323-430 sq.ft. (30-40 m2)
before and after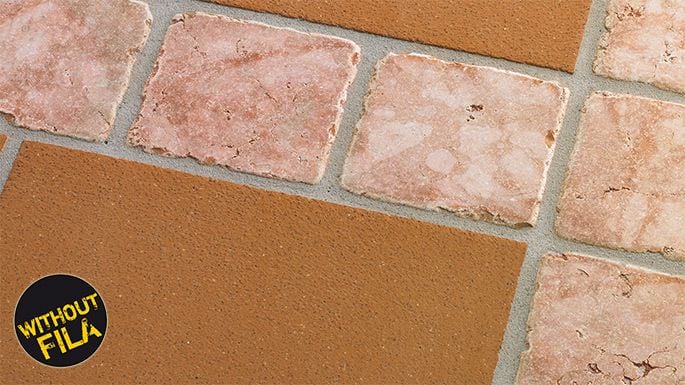 Find a Fila reseller
Find your nearest Fila reseller by entering your address or the product you are looking for.
Request information
(*) required fields