HYDROREP
SOLVENT-BASED WATER-REPELLENT PROTECTOR
anvendelsesområde
Protects outdoor floors from water and damp.
Makes walls and coverings water-repellent.
Ideal for cement.
Protects grout joints.
Protects against deterioration due to weather conditions.
fordele
It provides a breathable, lasting and renewable protection.

Does not affect the material's natural look.

Does not yellow with ageing or with any environmental condition.

High penetration capacity.

Provides high coverage.

Prevents moss and mould formation.

It protects against efflorescence.
ideel til
Unpolished Stone And Agglomerates
Concrete
Manufactured Stone
Brug
No dilution required: ready to use.
Application:
Using a paintbrush, apply the product evenly and continually to a clean dry surface.You can apply the product once or twice, depending on the absorbing capacity of material, waiting 24 hours between one coat and the next. Apply one coat on low-absorbency natural stones (such as slate), and two coats on more absorbent natural stones or on cement. For outdoor surfaces where oil-repellent qualities are also required, after 24 hours apply a finishing coat of FILAFOB.Maintenance:diluted solution of FILACLEANERFOR PROFESSIONAL USE ONLY:spray the product (airless system) on vertical surfaces until they are saturated and use appropriate PPE, as indicated in the safety information sheet.
Advarsel
On natural stone carry out a patch test on a small surface area to check for any changes in colour. Do not apply the product externally if rain is forecast.
rækkeevne
With one litre:
Natural stone

10/20 m2

Concrete

5 m2
formater
1-litre cans in boxes of 12
Dunke med 250 ml: Kasser med 12 stk.
før og efter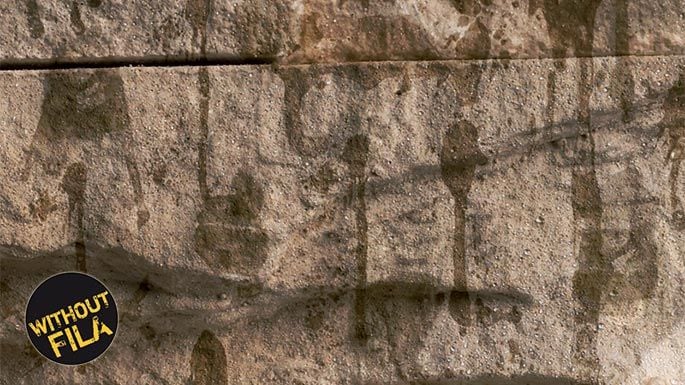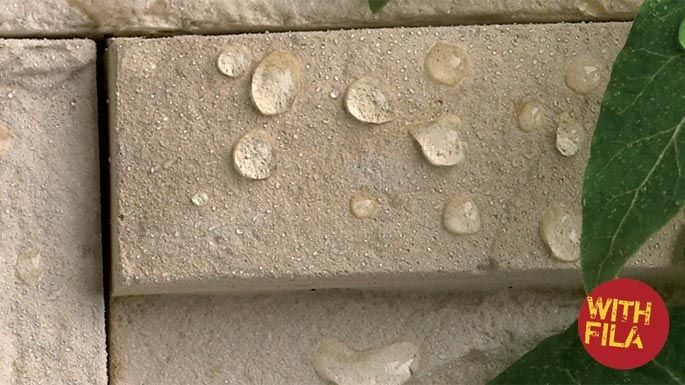 Find Fila-butik
Find butikken, der er nærmest til dit hus, ved at indtaste din adresse eller det produkt, du ønsker at købe.
Anmodning om oplysninger
(*) obligatoriske felter