FILAFOB
TERPENTINBASERET PLETBESKYTTELSESMIDDEL TIL MATTE OVERFLADER
anvendelsesområde
Pletbeskyttelsesmiddel til inden- og udendørs brug.
Basisbeskyttelsesmiddel inden voksning af indendørs overflader med rustik eller kløvet forarbejdning.
Ideel til behandling af cementblandinger og cementfliser.
Naturlig åndbar beskyttelseseffekt.
fordele
Ændrer ikke farven og udseendet.

Danner ikke overfladefilm.

Påvirker ikke terracottaens frostsikkerhed.

Certificeret som "egnet til kontakt med fødevarer".

Enestående på rustikslebet terracotta og antik marmor.

Ideel til brug i nærheden af køkkener, grill og indkørsler, hvor der holder biler.
ideel til
Terracotta
Klinker
Cement
Matte Natursten
Tufo
certificeringer
Certified food-safe


This product is tested and certified food-safe.

Terracotta frost resistance


The product does not alter terracotta frost resistance.
Brug
Skal ikke fortyndes: klart til brug.
Påføring:
Til udendørs brug:Påfør et lag vandafvisende produkt (FILAES82, hvis det drejer sig om overflader i terracotta, eller HYDROREP på natursten) på et tørt og rent gulv. Vent til det er helt tørt (ca. 24 timer), påfør derefter ufortyndet FILAFOB med pensel og gennemvæd også fugerne grundigt. Vent 24 timer, inden gulvet betrædes.Til indendørs brug:Påfør, på tør og ren overflade, ufortyndet FILAFOB med pensel og gennemvæd også fugerne grundigt. Vent 24 timer, inden gulvet betrædes. Fuldfør behandlingen med egnet voks til den specifikke overflade (f.eks. FILAMATT - naturlig effekt, FILASATIN - satin "look", FILALONGLIFE - blank effekt).Vedligeholdelse:fortyndet FILACLEANER.
Advarsel
Påfør aldrig FILAFOB på en overflade, der allerede voksbehandlede overflader. Påfør ikke FILAFOB på døgnets varmeste timer om sommeren. Afprøv produktet på et lille område af overfladen for at kontrollere for farveændringer. Påfør ikke produktet udendørs, hvis der forventes regn snarligt.
rækkeevne
Med en liter produkt:
Sten

10/20 m2

Terracotta

rustik, blank imprunetino

15/20 m2

Terracotta

håndlavet, spansk, flade tagsten, mursten

5/10 m2
formater
Dunke med 250 ml: Kasser med 12 stk.
før og efter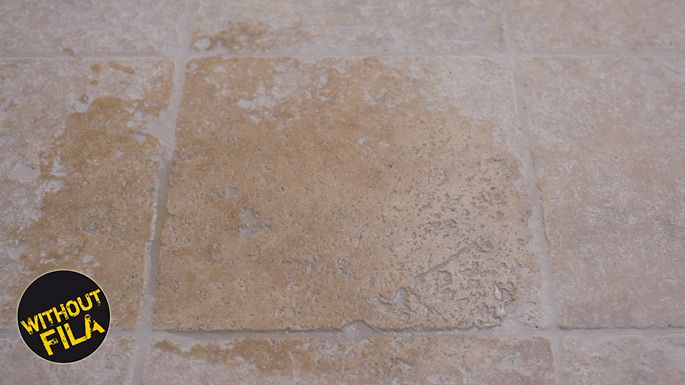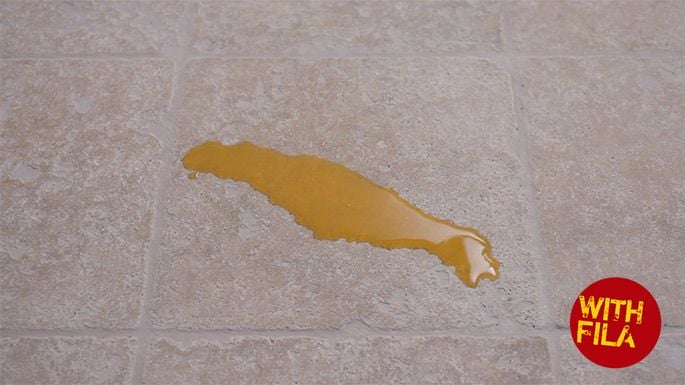 Find Fila-butik
Find butikken, der er nærmest til dit hus, ved at indtaste din adresse eller det produkt, du ønsker at købe.
Anmodning om oplysninger
(*) obligatoriske felter