FILANOSPOT
STAIN-REMOVER
anvendelsesområde
Removes greasy and oily stains from terracotta, quarry tiles, natural stone, granite, agglomerates, tumbled marble, stones or cobblestones, cement.
fordele
Extremely practical with its easy-to-use spray.

Very effective on external terracotta which is untreated or treated with non-filming products.

Leaves no traces if the stain is fresh.

Also perfect on quarry tiles and natural stone.

Cleans where normal sprays do not reach.

Guarantees excellent performance even on untreated surfaces.
ideel til
Terracotta
Quarry Tiles
Stone And Agglomerates
Concrete
Brug
No dilution required: ready to use.
Application:
1. Spray from a distance of 15 cm holding the can at an angle of about 45°.2. Leave to dry for a few minutes. It absorbs grease deposits and then dries, leaving a thin layer of white powder on the floor.3. Remove using a brush.4. Wipe over with a damp cloth.If traces remain, repeat the operation.
Advarsel
When used on wax-treated floors, you need to remove the wax from the whole tile after removing the stain and then restore the wax coating.
formater
Flasker med 250 ml: Kasser med 12 stk.
før og efter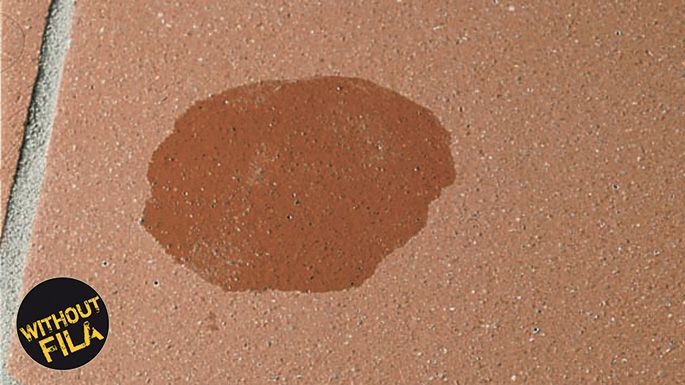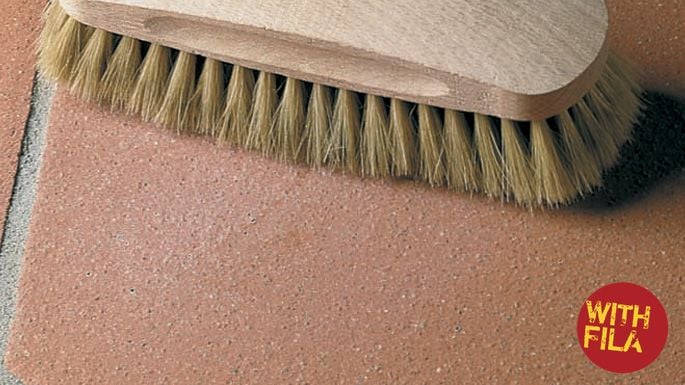 Find Fila-butik
Find butikken, der er nærmest til dit hus, ved at indtaste din adresse eller det produkt, du ønsker at købe.
Anmodning om oplysninger
(*) obligatoriske felter