PS87 (REEMPLAZA FILAPS87)
LIMPIADOR DESENGRASANTE
para qué sirve
Fórmula muy concentrada, puede ser utilizado diluido y no diluido.
Diluido: limpia y desengrasa lozas de porcelánico, cerámica, piedra natural, concreto y barro.
Si usado puro, elimina la suciedad incrustada del gres porcelánico.
Efectivo en todo tipo de piedra natural.
Ideal para el mantenimiento diario de concreto.
Decapante para eliminar todos tipos de selladores y ceras en base acuosa.
ventajas
Un producto, tres funciones: para quitar manchas, limpiar, y decapar.

Elimina las manchas imposibles del gres porcelánico.

Limpia sin atacar el material.

Muy fácil de usar.

Biodegradable.
ideal para
PORCELÁNICO Y CERÁMICA, TODO TIPO DE PIEDRA NATURAL, GRES EXTRUSIONADO, CONCRETO, BARRO
antes y después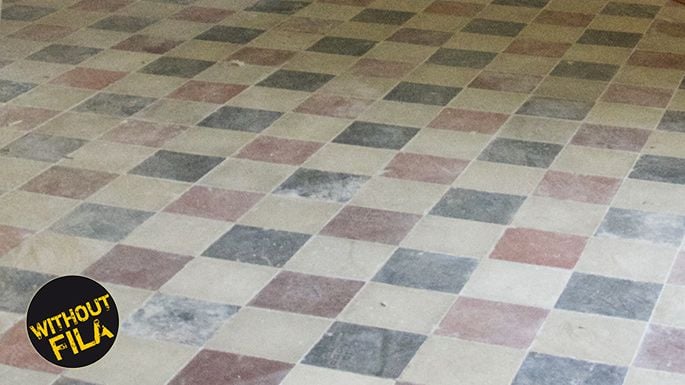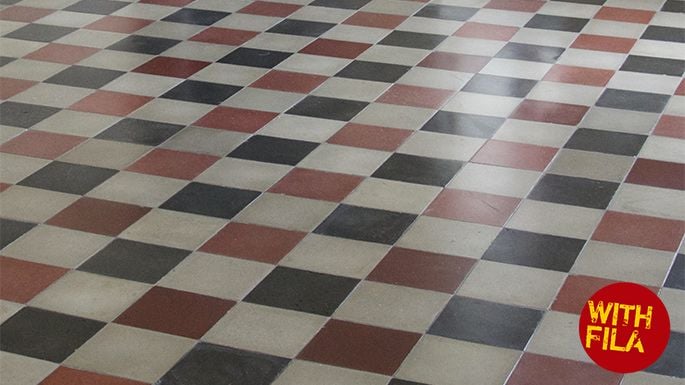 Modo de empleo
Para limpiar lozas de porcelánico: Diluir 1:10 para suciedad leve.
Para suciedad más intensa, diluir 1:5.
Frotar vigorosamente con cepillo abrasivo y enjuagar bien.Para remover manchas tenaces del gres porcelánico:Aplicar PS87 puro sobre la mancha.Dejar actuar hasta su completo secado (20-60 minutos), luego frotar vigorosamente.Enjuagar bien.Para limpiar piedra no pulida:Diluir 1:10 cuando se use en piedra con acabado mate, liso y natural.Para limpiar piedra pulida:Diluir 1:20 cuando se use en piedra con acabado pulido o muy liso.Como decapante de ceras liquidas:Diluir 1:5Dejar actuar durante unos 15 minutos. Luego frotar y enjuagar.
Atención
no usar sobre pisos de madera o tinas de acrilico.
rendimiento
(1 GAL – 3,78 L)
Porcelánico › Dilución 1:5

120 m² (1292 ft²)

Maintenimiento › Dilución 1:20

757 m² (8150 ft²)

Decapado › Dilución 1:5

76 m² (815 ft²)

Limpieza post instalción de piedra no pulida › Dilución 1:5

114 m² (1225 ft²)

El rendimiento es indicativo.
formatos
Envases de plástico de 5 litros: cajas de 4 unidades
Envases de plástico de 1 litro: cajas de 12 unidades
Dicono di noi
Excellent product! It just took one spray to get rid of a patch of mould on the wall, without leaving a trace. The bathroom's as good as new. Highly recommended!