Études de cas
Stone & Ceramic choisit FILA pour le DEVONSHIRE CLUB de Londres
15/03/2017
Les traitements de protection de FILA Green Line, la ligne de produits FILA Surface Care Solutions à faible impact sur l'environnement, ont été choisis par Stone & Ceramic, société spécialisée dans la pierre naturelle et la céramique pour projets résidentiels et commerciaux de luxe, pour le Devonshire Club, l'un des cercles privés les plus exclusifs de la capitale britannique.
Situé à proximité de Liverpool Street, le Club est l'une des destinations londoniennes les plus populaires, notamment grâce au patronage du célèbre industriel et PDG Brian Clivaz.
Le nouveau siège, situé dans la City, occupe six étages d'un ancien entrepôt du XVIIIe siècle de l'East India Company et un grand édifice géorgien, qui a fait l'objet d'une restructuration de 25 millions de livres sterling.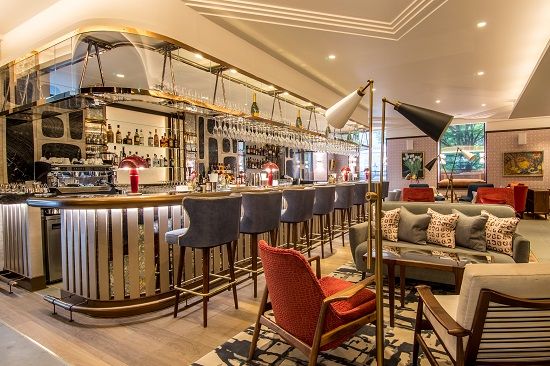 Les raisons de l'intervention
La restructuration de l'espace d'environ 5 400 m² a été conçue et gérée par SUSD, entreprise de conseil pour le développement créatif dans le secteur immobilier, tandis que les intérieurs ont été imaginés par March & White.
Stone & Ceramics a posé les comptoirs sur mesure du bar, les revêtements muraux et de sol en granit brillant de The Stone Collection, ainsi que du carrelage de marque Porcelanosa. À l'intérieur du bar principal et du « Barman's Bar », le granit noir belge et le « noir absolu » de The Stone Collection ont été taillés sur mesure pour réaliser des comptoirs d'une surface unique et pour créer de magnifiques murs. Le sol est en grès cérame Vero Beige de Grestec Tile, tandis que du marbre poli de Carrare a été posé sur toute la zone de service. Pour les murs et les sols intérieurs des salles de détente, le choix s'est porté sur la pierre naturelle Travertin Silver Wood de L'Antic Colonial de Porcelanosa et le Kenya Black de The Stone Collection.
L'intervention, visant à constituer le prestige du club, a privilégié le choix de matériaux naturels et d'artisanat fin : cette association raffinée se reflète dans tout l'espace intérieur luxueux, notamment les bars exclusifs du club et les élégantes salles de détente recouvertes de matériaux Stone & Ceramic et traités avec les solutions Fila.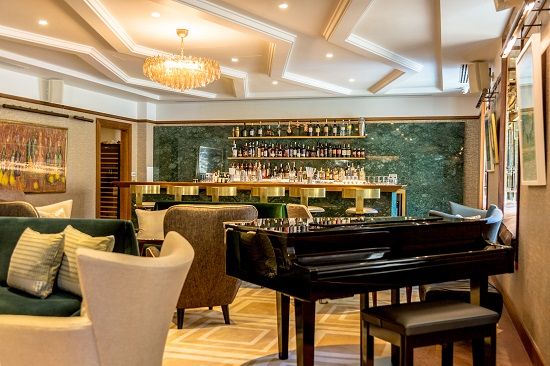 L'intervention
Toutes les surfaces ont été nettoyées et protégées avec des traitements certifiés pour la sécurité alimentaire de la ligne FILA, dont FILACLEANER et le protecteur antitache à base d'eau FILAMP90 ECO PLUS.
Le détergent universel neutre CLEANER PRO a été utilisé pour un nettoyage après la pose efficace et sûr, puis pour l'entretien ordinaire.
Sur tout le granit, l'antitache MP90 ECO XTREME qui offre à long terme une excellente protection sans altérer l'extraordinaire esthétique des élégantes surfaces, a été appliqué.
« Dans cette prestigieuse intervention, explique Nicola Brunello, Technical Assistance & Training Manager FILA, le protecteur antitache MP90 ECO XTREME a pu exprimer ses caractéristiques techniques et de prestation. Le besoin d'utiliser un produit durable écologiquement, la certification EC1+ qui atteste les très faibles émissions de COV et la certification Food Contact nécessaire pour les surfaces en contact avec les aliments, ont été déterminants pour le choix de cet antitache technologiquement avancé. La vitesse d'application et de mise en œuvre du protecteur, qui permet après seulement 4 heures de marcher sur la surface n'en est pas moins importante. Et ce n'est pas un détail, compte tenu des situations de chantier où les délais de réalisation sont essentiels ».