We Are On The Green Road
L'impegno di FILA verso la sostenibilità ambientale si concretizza in azioni inscritte in una progettualità a lungo termine che vede l'azienda, e le persone che ne fanno parte, impegnate quotidianamente nel raggiungimento di obiettivi di grande valore ambientale e sociale. We Are On The Green Road è il claim che accompagna l'azienda dal 2021, prima preceduto da Green Action, e che si concretizza con azioni che riguardano sia lo stabilimento in sè che i prodotti realizzati in FILA.
Le soluzioni
FILA ha dato forma alla propria intenzione di essere un'azienda più green con varie soluzioni riguardanti i propri prodotti:
Il 70% delle materie prime deriva da fornitori italiani;
Fino al 98% degli ingredienti nei detergenti sono biodegradabili;
Siamo passati da un formulato con fosfati ad uno senza fosfati (causa dell'eutrofizzazione delle acque);
Minor spreco d'acqua per la linea PRO che si presenta concrentrata;
Il 50% dei prodotti FILA ha basse emissioni di VOC.
Prodotti Plant Based
Una particolare attenzione va data ai prodotti Plant Based. A partire dalle fasi di ricerca e sviluppo di nuove formulazioni, FILA si sta impegnando ad integrare all'interno dei propri formulati materie prime di origine vegetale, derivanti da fonti rinnovabili, come oli essenziali con proprietà funzionali (tea tree oil), oleine vegetali e resine polimeriche di derivazione vegetale. Ciò consente di realizzare prodotti sempre più sicuri per l'operatore e l'ecosistema, che non sono pertanto classificati come tossici, infiammabili o nocivi per l'uomo e l'ambiente.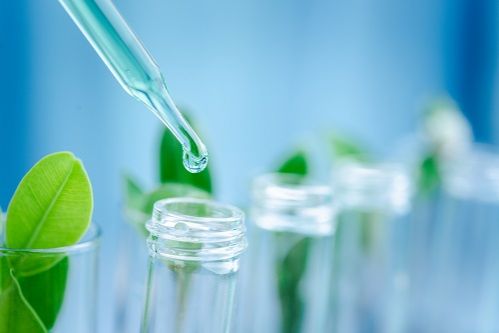 Formulazioni concentrate ed imballaggi
Stiamo lavorando per portare tutti i prodotti in trigger e flaconi al 30% di plastica riciclata (obiettivo entro fine 2023). Il 100% degli imballi secondari, poi, è riciclabile (cartone imballi FSC e FSC MIX).
Le taniche da 1L hanno inoltre ricevuto la certificazione Amazon "Compact by design": questa certificazione individua prodotti che hanno un design più efficiente portando, in larga scala, a significative emissioni di CO2.
La struttura produttiva. Dove nascono le soluzioni?
Anche nella struttura di San Martino di Lupari stiamo lavorando per un percorso aziendale il più green possibile. Entro fine 2022 ci proponiamo di realizzare un nuovo impianto di demineralizzazione dell'acqua che permetterà di recuperare una percentuale pari al 30% dell'acqua utilizzata per i lavaggi delle linee (c.a 90.000 litri/anno) anzichè usare acqua vergine. Il 100% nell'energia elettrica poi proviene da fonti rinnovabili (fornitore green EXERGIA). In sede circa il 27% dell'energia elettrica è prodotta col nostro impianto fotovoltaico, con l'obiettivo di arrivare al 50% entro fine anno con ampliamento dell'impianto.
Quando l'impegno viene premiato
Quando l'azione è portatrice di valore succede che l'impegno viene riconosciuto, certificato e premiato. Facciamo un breve excursus per individuare le tappe fondamentali, quelle che ormai siamo soliti chiamare "traguardi della Green road".
Dal 2021 FIILA è FIrmataria del Climate Pledge con cui si impegna a diventare un'azienda carbon-free entro il 2040, seguendo i dettami dell'Accordo di Parigi sui cambiamenti climatici.
Sempre nel 2021 FILA è stata premiata con la medaglia d'argento da Ecovadis: il Provider Universale di valutazione della sostenibilità delle Aziende;
Nel 2021 un ulteriore Premio ha testimoniato il valore e la concretezza dell'impegno FILA verso l'ambiente. Con la vittoria al Sustainability Award FILA rientra a pieno titolo tra le cento aziende italiane più sostenibili in Italia accaparrandosi una speciale menzione nella rivista Forbes.
Altre iniziative
Grazie alle soluzioni professionali a basso impatto aziendale, noi di FILA siamo protagonisti all'interno di Green Pea, il primo Green Retail Park al mondo dedicato al tema del rispetto ambientale.
Nel giugno 2022, mese del Green Month, ci siamo impegnati assieme a tanti altri attori sparsi nel mondo per portare a termine un percorso dedicato alla sostenibilità ambientale. Assieme alla nostra Assistenza Tecnica, da sempre nostra eccellenza aziendale abituata a risolvere problemi grandi e piccoli riguardanti le superfici dei nostri clienti, abbiamo ideato un progetto atto a dare all'ambiente un regalo speciale: un albero è stato donato a tutti coloro che sono entrati in contatto con l'Assistenza Tecnica. L'albero potrà essere seguito nella crescita attraverso un sistema di tracciamento messo a disposizione da Zero CO2.
Oltre all'attenzione volta verso l'ambiente, in FILA ci preoccupiamo anche di lasciare un'impronta sul versante sociale proponendo e promuovendo pari opportunità, garantendo condizioni sicure di lavoro ed elevati standard lavorativi, proponendo azioni di Welfare Care come l'attività di screening del tumore al seno per le donne che compongono ad oggi quasi il 50% della popolazione aziendale.
Questo è l'impegno che FILA ha preso con il futuro!