Case history
Stone&Ceramic sceglie FILA per il DEVONSHIRE CLUB di Londra
15/03/2017
I trattamenti protettivi di FILA Green Line - la linea di prodotti FILA Surface Care Solutions a basso impatto ambientale - sono stati scelti da Stone & Ceramic, specialista in pietra naturale e ceramica per progetti residenziali e commerciali di lusso, per il Devonshire Club, uno dei circoli privati più esclusivi della capitale anglosassone.
Situato nei pressi di Liverpool Street, il Club è una delle destinazioni londinesi più popolari, grazie anche alla guida del celebre industriale e CEO Brian Clivaz.
La nuova sede, situata nella City, occupa sei piani di un ex magazzino del 18° secolo della East India Company e un grande edificio georgiano, che è stato oggetto di una ristrutturazione da 25 milioni di sterline.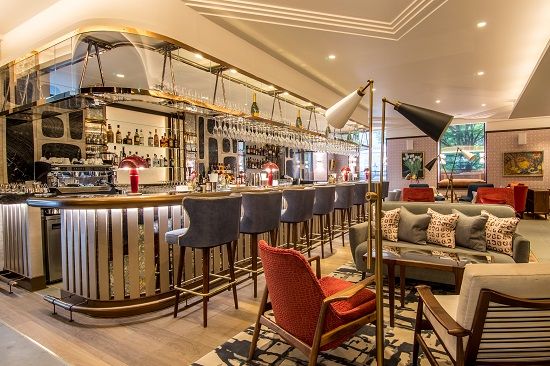 Le ragioni dell'intervento
La ristrutturazione dello spazio di circa 5.400 mq è stata progettata e gestita dalla SUSD, società di consulenza per lo sviluppo creativo nel settore immobiliare, con interni pensati da March & White.
Stone & Ceramics ha posato i banconi su misura del bar, pareti e pavimenti in granito lucido di The Stone Collection e piastrelle firmate Porcelanosa. All'interno del bar principale e del 'Barman's Bar' il granito nero belga e il "Nero assoluto" di The Stone Collection sono stati tagliati su misura per realizzare banconi con una superficie unica e per creare una splendida parete. Il pavimento è in gres porcellanato Vero Beige di Grestec Tile, mentre il levigato di Carrara è stato posato in tutta l'area di servizio. Per le pareti e i pavimenti all'interno delle sale relax sono stati scelti la pietra naturale Travertino Silver Wood di L'Antic Colonial di Porcelanosa e il Kenya Black di The Stone Collection.
L'intervento, volto a dar luce al prestigio del club, ha privilegiato la scelta di materiali naturali e di fine artigianato: questa ricercata combinazione si riflette in tutto il lussuoso interno, compresi gli esclusivi bar del club e le eleganti sale relax rivestite con i materiali Stone & Ceramic e trattati con le soluzioni Fila.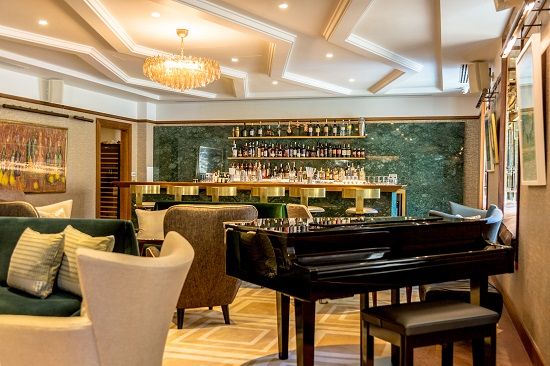 L'intervento
Tutte le superfici sono state pulite e protette con trattamenti certificati per la sicurezza alimentare della linea FILA, tra cui CLEANER PRO e il protettivo antimacchia a base acqua MP90 ECO XTREME.
Il detergente universale neutro CLEANER PRO è stato utilizzato per una pulizia dopo posa efficace e sicura e successivamente per la manutenzione ordinaria.
È stato poi applicato su tutto il granito l'antimacchia MP90 ECO XTREME che fornisce nel lungo periodo una protezione eccellente senza alterare la straordinaria estetica delle eleganti superfici.
"In questo prestigioso lavoro – spiega Nicola Brunello, Technical Assistance & Training Manager FILA – il protettivo antimacchia MP90 ECO XTREME ha potuto esprimere le proprie caratteristiche tecniche e prestazionali. L'esigenza di usare un prodotto eco sostenibile, la certificazione EC1+ che attesta le bassissime emissioni di VOC e la certificazione Food Contact necessaria per superfici a contatto con gli alimenti, sono stati determinanti per la scelta di questo antimacchia tecnologicamente avanzato. Non meno importante è la velocità di applicazione e di messa in opera del protettivo, che permette dopo sole 4 ore di trafficare la superficie, cosa non scontata in situazioni di cantiere dove i tempi di realizzazione contano".