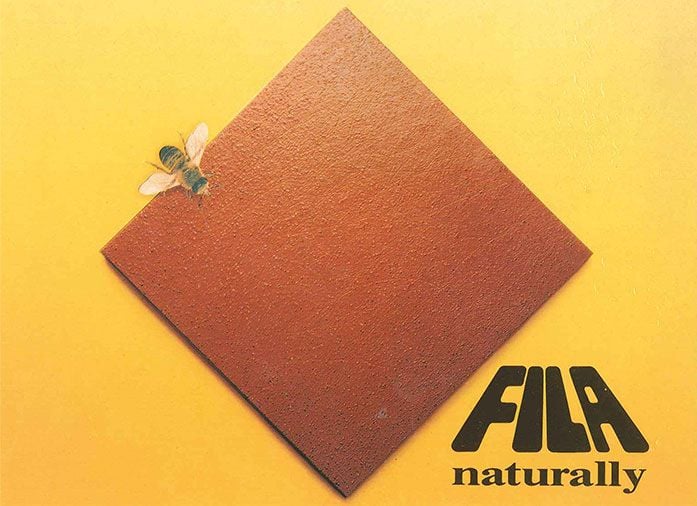 Just some stages of these 80 years
FILA was founded in 1943 as a manufacturer of shoe polish and household cleaners.
Since the 1970s, it has become the trusted partner of all terracotta producers, launching a complete treatment line from detergents to protective waxes.
In 1986, in line with market demands, FILA developed a dedicated line to Natural Stone, from the cleaners to sealers and waxes.
Since then FILA has continued to listen to the needs of the market by launching distinctive products such as the DETERDEK professional cleaner at the beginning of the 90s or the very famous SALVATERRAZZA consolidator in 2008.
Today FILA is investing in sustainability with cleaners with up to 98% biodegradable ingredients and water-based sealers, thus for safe performance for people and the environment.
Official program of our 80th anniversary
Here below the official calendar of celebrations: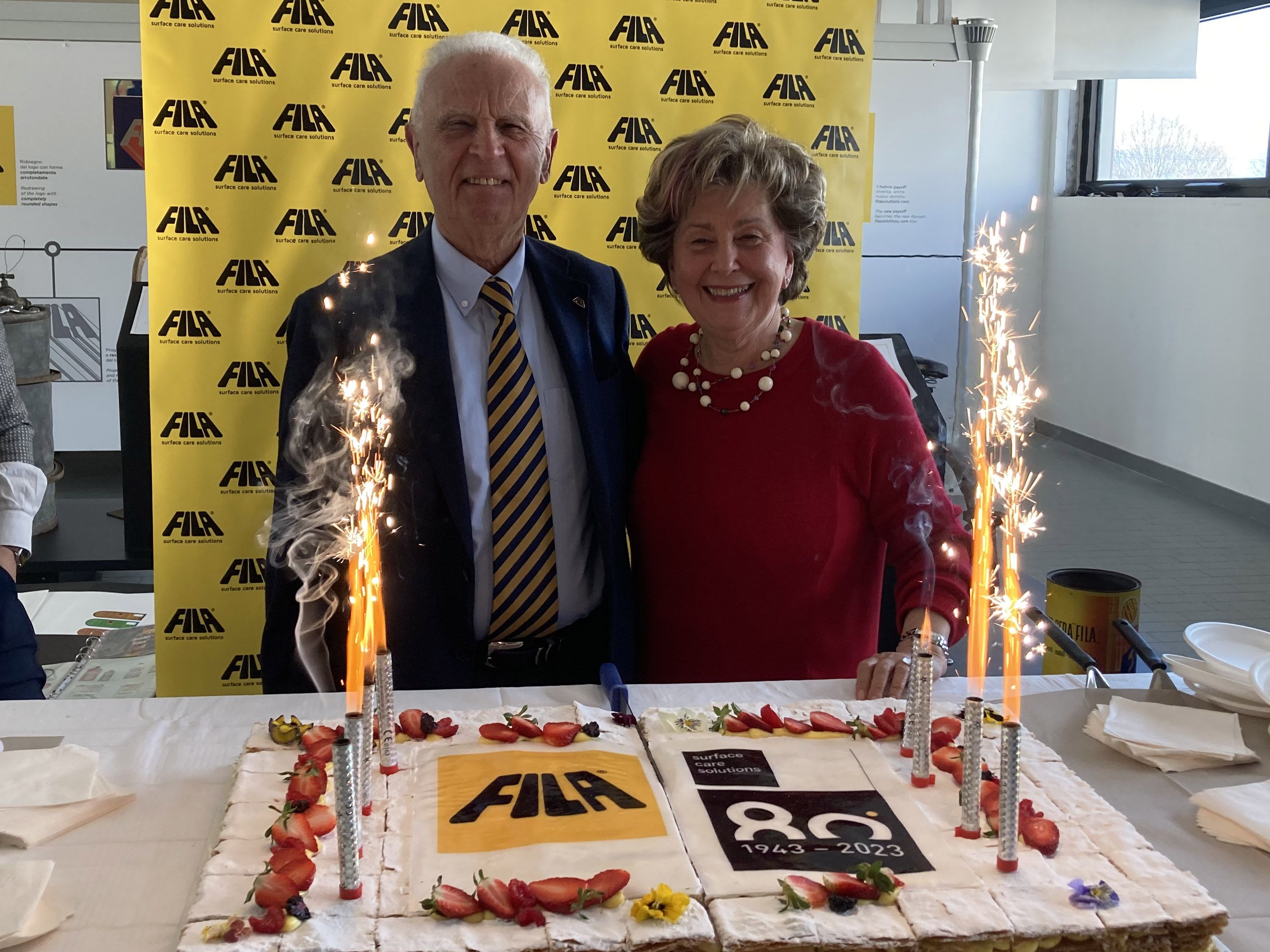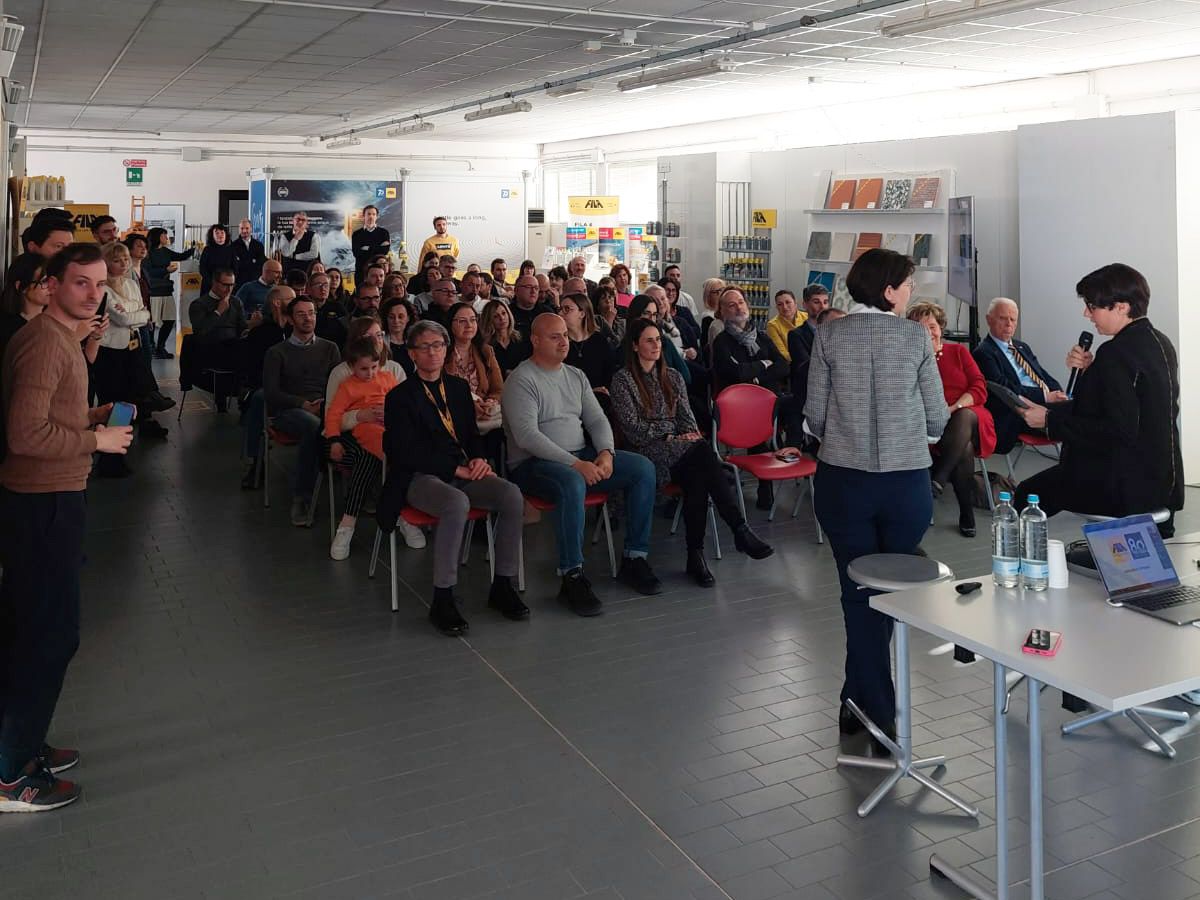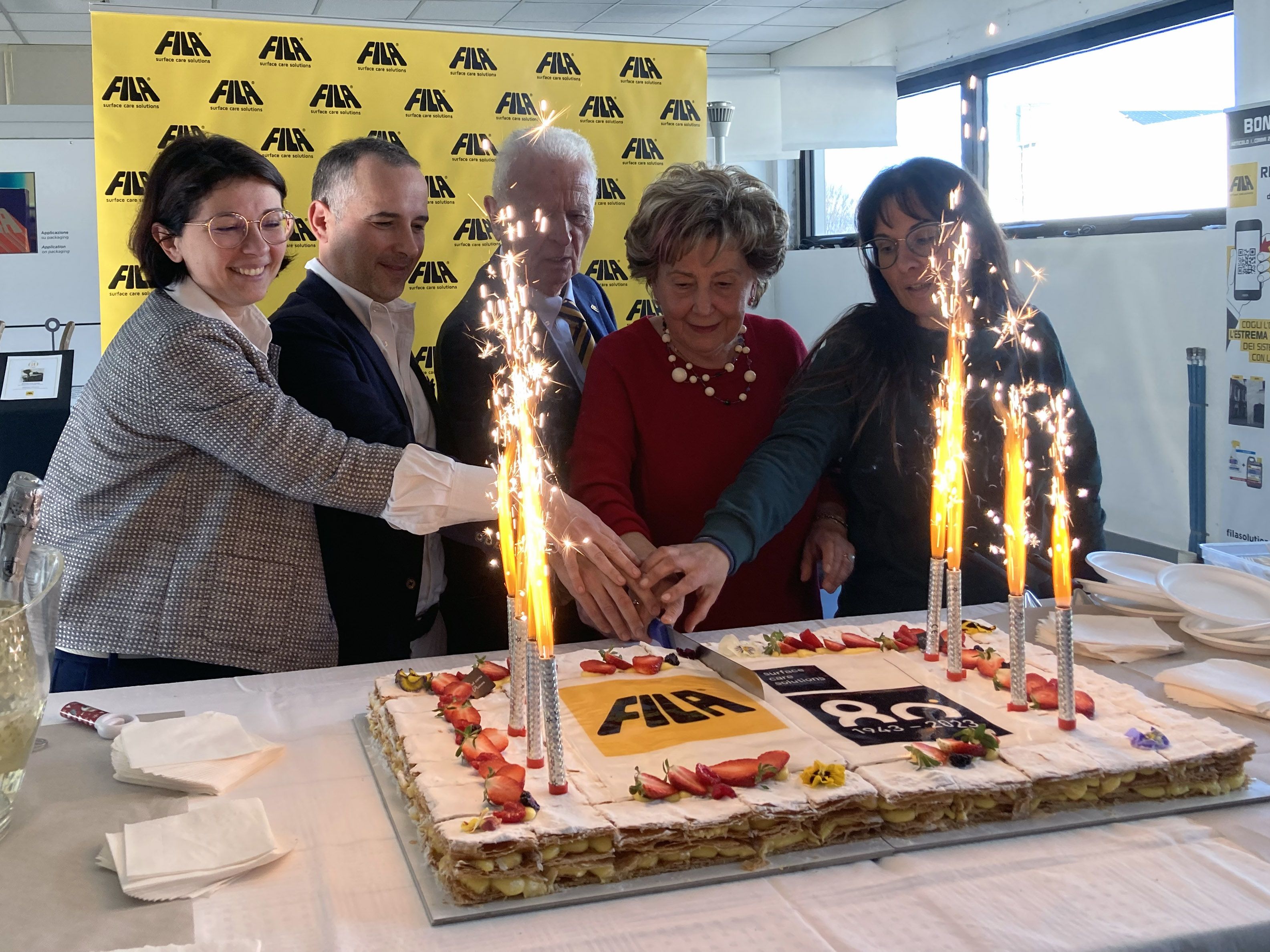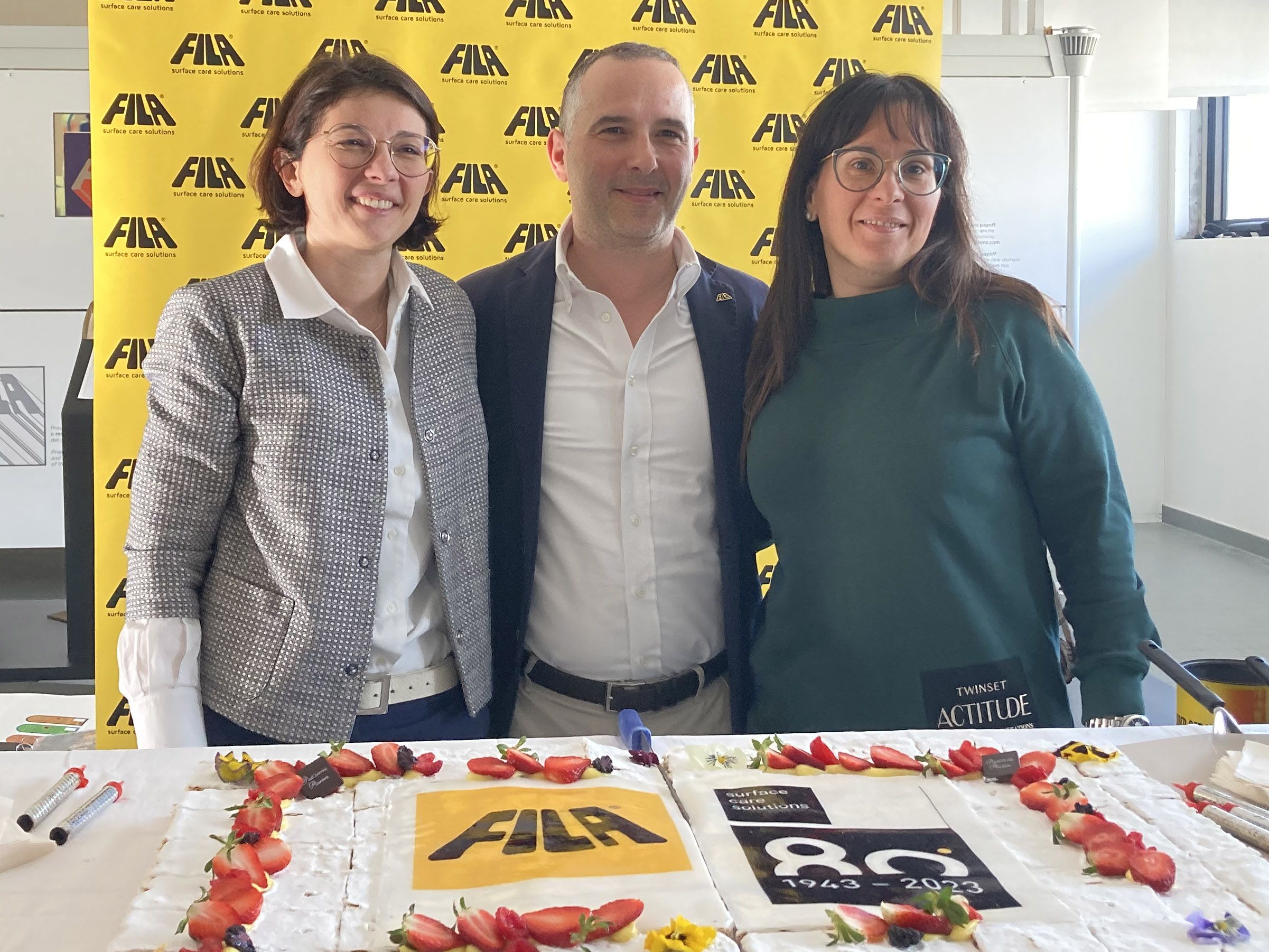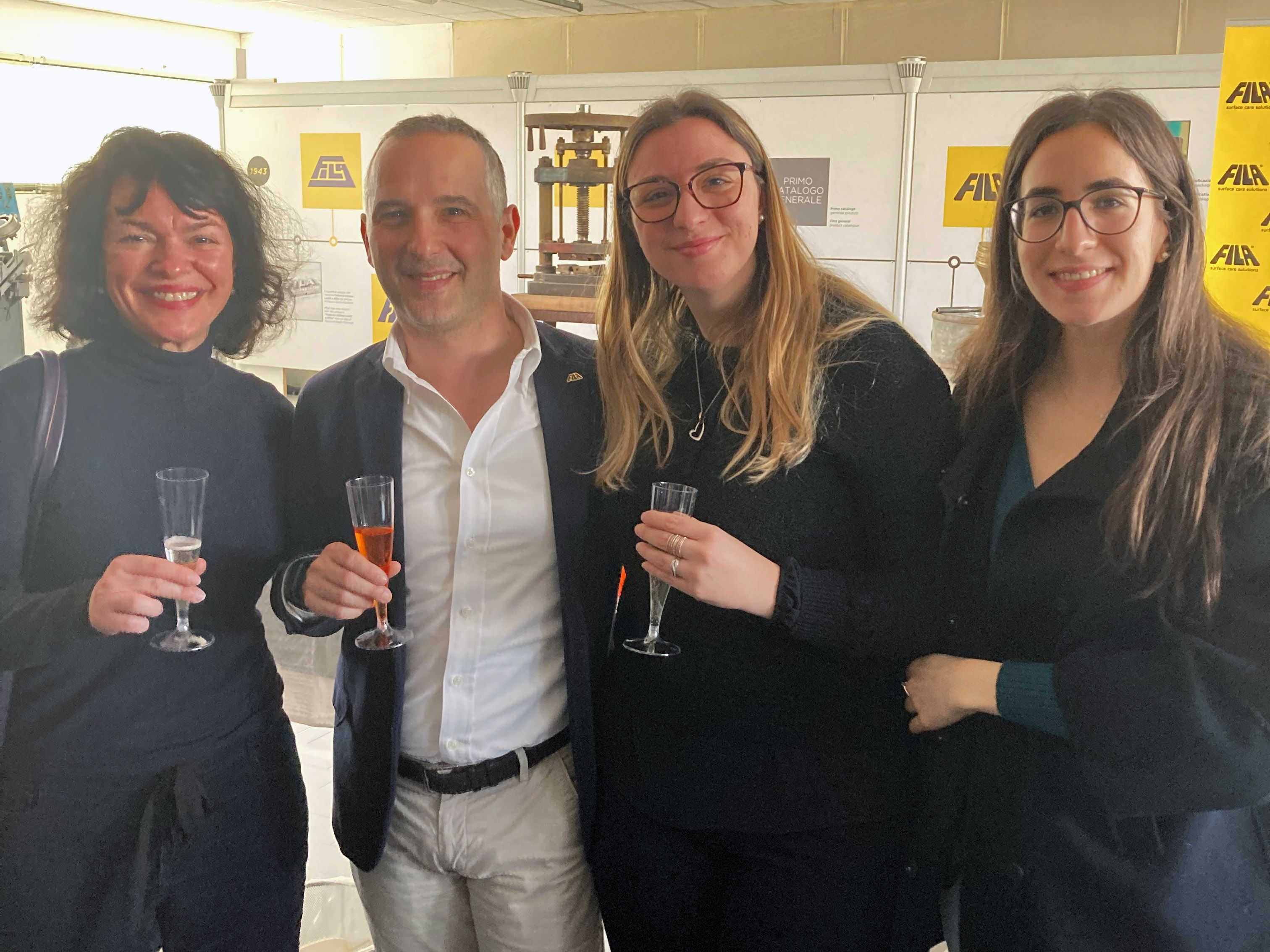 March 27, 2023
Happy Birthday FILA
March 27, 1943 is the day FILA was born.
Today, 80 years later, we blow out 80 candles together with all our collaborators at the Company Museum in the historic headquarters of San Martino di Lupari (PD).
An opportunity to celebrate past years and the goals achieved in a festive context where it all began 80 years ago.
A whole series of initiatives related to the celebration of our 80th Anniversary will start from today and will fill this page.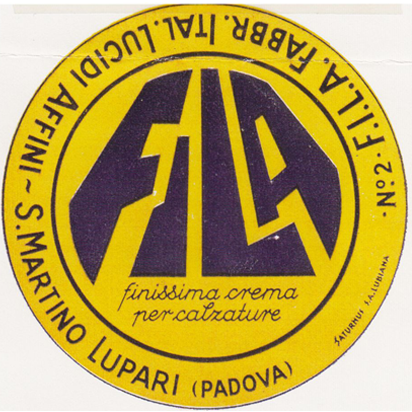 March 31, 2023
FILA is a MARCHIO STORICO
Today we celebrate an important recognition received from the Ministry for Economic Development.
A few days after our 80th birthday, our original logo was awarded the title of historical brand.
The company acronym, enclosed in two circles and accompanied by the wording "finissima crema per calzature", marked the beginning of its journey from San Martino di Lupari to the rest of Italy and around the world, and is now recognized for its historical value.

April 3, 2023
The story of a product that is renewed
Today we are presenting to the market a new version of our most famous products ever.

April 27, 2023
Hosting Cenacolo Salone d'Impresa
The exclusive private event running in our internal Museum.

April 28, 2023
Everyone is signing the Manifesto della Comunicazione Non Ostile
At the heart of our vision is the well-being and care of people, which is why today each of us will sign the Non-Hostile Communication Manifesto, a real commitment to shared responsibility.

May 17, 2023
Press Conference 80 years Anniversary
We host journalists at our Company Museum.

July, October, November 2023
Open doors Days
FILA organizes days dedicated to company visits to see our Innovation Center and Company Museum.