"At Fila we feel a bit like a big family and, like a real family, we take care of our children, especially those in most need of help."
(Anna Strolego, CEO of FILA).
This is why Fila, with the active involvement of our employees, has supported various charity projects for many years.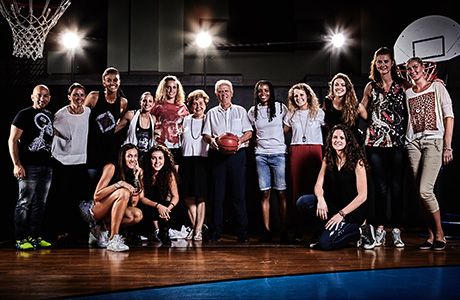 BASKETBALL IN OUR HEART FOR OVER 30 YEARS
What is there in common between taking care of surfaces and a passion for basketball? Caring for people's wellbeing. Here at FILA, just as we care for spaces in the home to make them cleaner and healthier, we support basketball as an activity that improves a person's quality of life. FILA has been involved with basketball for over thirty years: in 1985 our chairman Beniamino Pettenon began sponsoring the ASD San Martino female basketball team, contributing to the local sports association's growth.
Since 2001 we have been the main sponsor of the Lupe, a team that in 2013 reached their greatest goal and became classified in the A1 Series, making us prouder than ever.

Follow the adventures of the Lupe Basketball Team
FILA HELPS "I BAMBINI DELLE FATE" AND THE NON-PROFIT "VIVIAUTISMO" PROJECT
Since 2012, we have sponsored the "I Bambini delle fate" Foundation which, with the help of private funding, finances child disability projects organized by parents, private entities and hospitals. In fact, for over two years we have been contributing to a project organized by the non-profit association ViviAutismo in Padua. The project involves the construction of a CSMA, the first specialized, multi-system center for autism (Centro Specializzato Multisistemico per l'Autismo) in the Veneto region, which will offer early diagnosis, therapeutic projects, social inclusion projects, insertion in employment and paths leading to autonomy for autistic children and adolescents.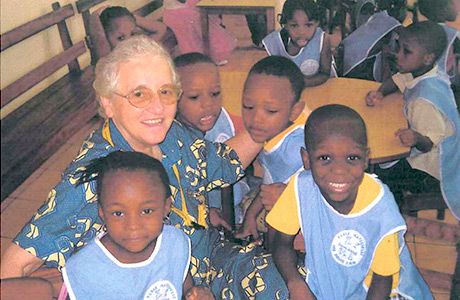 SISTER GUERRINA AND CHILDREN IN CONGO
For over 10 years we have also helped Sister Guerrina in various missionary projects, first in Syria and today in Congo, where we are funding child education, contributing to the construction of a nursery school and a well for water.

In October 2014, Sister Guerrina paid us a visit at our FILA headquarters, bringing with her stories of the difficulties faced in the capital city of Brazzaville and the projects that she consistently and courageously leads for the social and cultural development of the town through the education of its children.

We are pleased to quote her words for you, which reflect a mindset shared by our company:
"It is important to let youngsters rediscover their origins; they must learn to know and love their homeland and its resources in order for them to become aware adults who play a leading role in sustainable development."
REAL SOCIAL COMMITMENT​
These initiatives shape our identity and have become a part of how we interpret business development. The responsibility at the root of these choices represents for us an opportunity to positively react to market stimuli, not only in terms of profit, but also through behavior that makes our values concrete, allowing us to look at the world through more attentive eyes and build true, long-lasting relationships with our audiences.