NOSPOT
OIL STAIN REMOVER
what it's for
Removes absorbed oil stains.
Extracts grease from indoor and outdoor wall and floor coverings.
Deeply cleans grease and oil from cracks, where other stain removers can't reach.
Ideal for natural stone, marble, granite, concrete, agglomerates, quarry tile and terracotta.
Excellent for kitchens and driveways.
advantages
Easy-to-use: just spray and wipe.

Highly effective on treated and untreated outdoor natural stone and terracotta.

Leaves no trace when used on fresh stains.

Effectively cleans untreated surfaces.
ideal for
NATURAL STONE, GRANITE, MARBLE, CONCRETE, QUARRY TILE, AGGLOMERATES, TERRACOTTA
before and after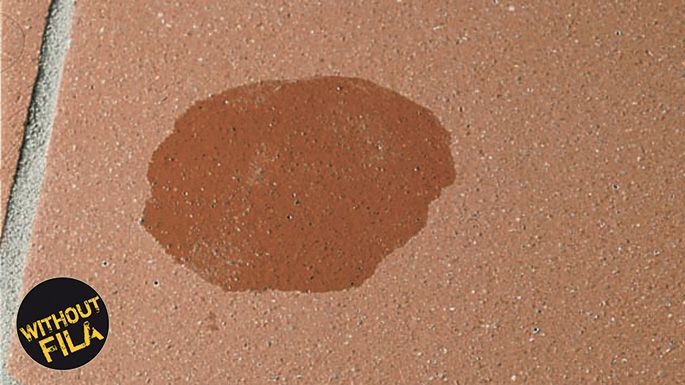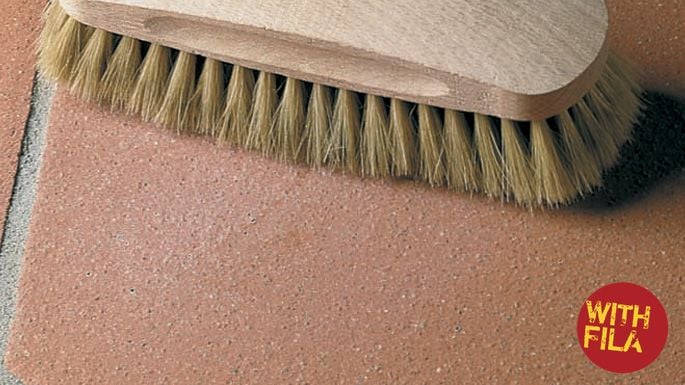 How to use it
Ready to use, no dilution required. Spray NO SPOT directly on the stain from a 6-inch (15 cm) distance, keeping the can at a 45° angle.
Let dry for a few minutes, until a white powder is formed.
The product absorbs grease deposits and dries.Brush away the white powder residue and wipe with a wet cloth.For stubborn stains, repeat the application if necessary.
Please note
For waxed floors, completely remove the wax from the surface. After removing the stain, reapply the wax.
Container Size
8.5 OZ (250 ml) 12 spray cans per box
Dicono di noi
Excellent product! It just took one spray to get rid of a patch of mould on the wall, without leaving a trace. The bathroom's as good as new. Highly recommended!
Easy to apply, excellent self-polishing power and good end results. I've still got to test how it lasts over time.
Come tutti i prodotti Fila ottimo. Toglie le alghe anche senza sciacquare o passare stracci.
Consigliato da un posatore amico non lo cambio con nessun altro prodotto anche se all'apparenza sembra costoso (ne basta veramente poco quindi dura tantissimo). Non lascia aloni e soprattutto non appiccica come gli altri detersivi per pavimenti. Lo uso da tanto tempo e lo consiglio. Anche gli altri prodotti Fila sono unici!
Fila products always live up to expectations. I used it on an unpolished Serizzo marble surface that had absorbed months and months of dirt.
Fila products are always very high quality.
You can always be sure with FILA products
FILA mantiene sempre le promesse