The product you are viewing is not available in your country
PHZERO
Strong Acid Cleaner and Descaler
what it's for
Removes tough-to-clean construction dirt and residue.
Eliminates efflorescence.
Dual-action: cleans and descales.
Recommended for terracotta when ordinary buffered acid descaling cleaners are ineffective.
advantages
Eco-friendly: does not emit fumes that are harmful to people or the environment. A welcome alternative to muriatic acid.

Gel-like consistency: the formula can be easily applied on vertical surfaces.
ideal for
Terracotta, Quarry And Porcelain Tile
before and after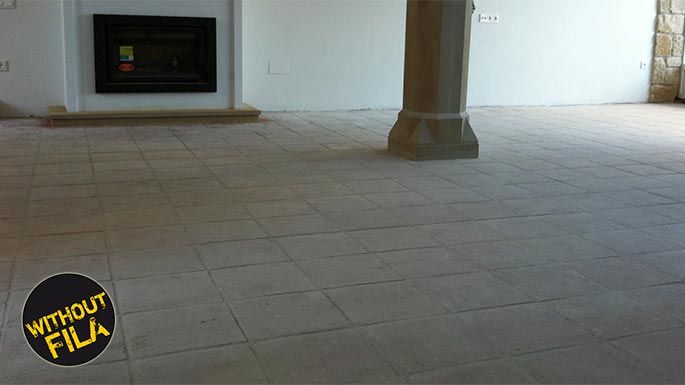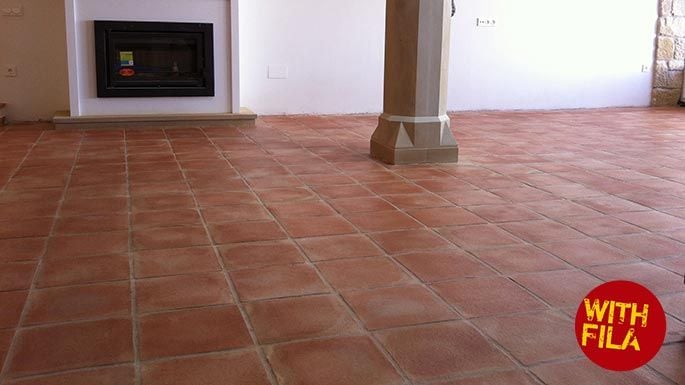 How to use it
Instructions: Dilute 1:5 – 1:10 depending on the type of dirt to be removed.
Wet the surface with water and apply FILAPHZERO on the entire surface.
Let sit for a few minutes.Scrub with a floor cleaning brush or a professional single disc cleaning machine fitted with the appropriate disc.Vacuum or wipe up any residue and rinse with plenty of water.Should any stubborn residue remain, repeat the steps listed above with a more concentrated solution.On vertical surfaces, use undiluted and let sit for a few minutes.Rinse with a pressure washer.
Please note
Use carefully and only when necessary. Preferably used with a professional single disc cleaning machine and wet vac. Do not use FILAPHZERO on marble or any acid sensitive material. Always wear gloves when handling the product, even when diluted. Test the product on a small, inconspicuous area of the surface or loose sample before full application.
coverage
5 Liters (1.32 GAL)
Porcelain tile ›

Dilution 1:5 › 2,150 sq.ft. (200 m2)

Terracotta ›

Dilution 1:5 › 1,080 sq.ft. (100 m2)
Find a Fila reseller
Find your nearest Fila reseller by entering your address or the product you are looking for.
Request information
(*) required fields