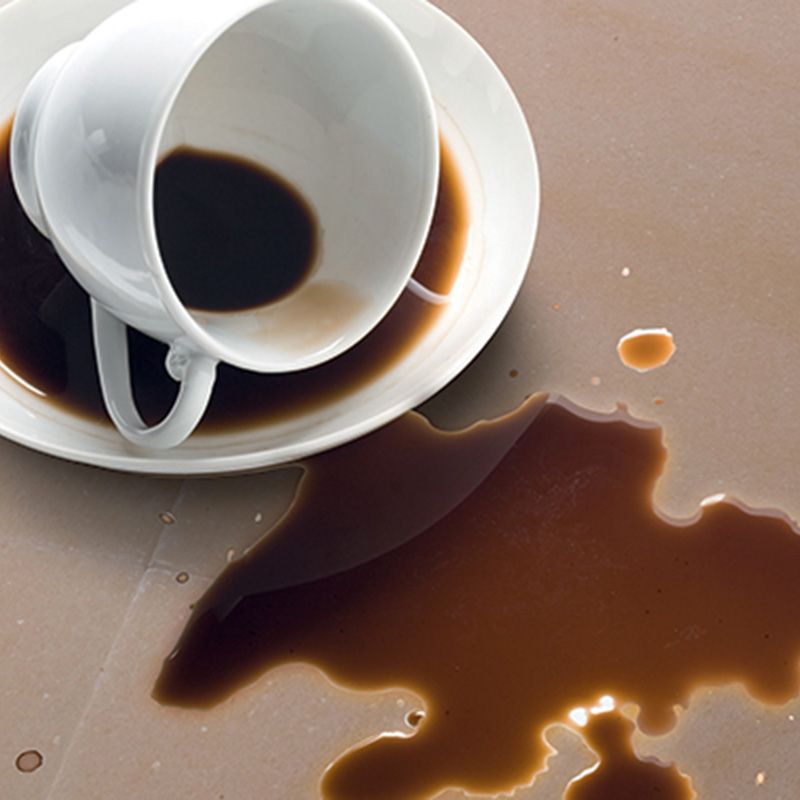 Colored stains on marble and natural stone are both very common and among the most difficult to remove! Who hasn't spilled a cup of coffee or wine from time to time? Whose children haven't spilled their fruit juice on the floor or counter? Normal cleaners often don't work or leave stain residue.
The solution for removing colored stains from marble and natural stone is SR95 Stain Remover, specifically designed for removing stains from natural stone and porcelain tile, concrete and polished agglomerates, as well as ceramic tile with low absorbency. It completely eliminates stains without damaging the material or its finish.
How do I use it?
Shake the product well before use. Completely cover the stain and let sit for 15 minutes, until it disappears. Remove any residue with a sponge. Should stubborn stains remain on marble surfaces, remove the product before it dries completely and repeat the application.  
Alternatively, use PS87 Heavy Duty Cleaner diluted 1:5. Scrub vigorously with an abrasive pad and rinse thoroughly.
You can then restore or complete the stain protection treatment with the product most suited to your type of natural stone.