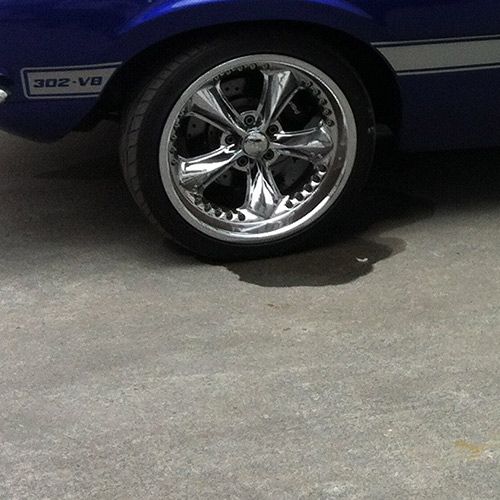 Highly absorbent, concrete floors and cement grout are among the most easily stained materials.
To clean oil and grease stains on concrete floors, we recommend using NOSPOT Oil Stain Remover.
How to clean concrete with NOSPOT
Spray NOSPOT directly on the stain from a 6-inch (15 cm) distance, keeping the can at a 45° angle. Let dry for a few minutes, until a white powder is formed. The product absorbs grease deposits and dries. Brush away the white powder residue and wipe with a wet cloth.
For waxed floors, completely remove the wax from the surface. After removing the stain, reapply the wax.
Protecting grout from stains

To protect cement grout (including grout with additives) from staining, we recommend using GROUT PROOF Grout Sealer.