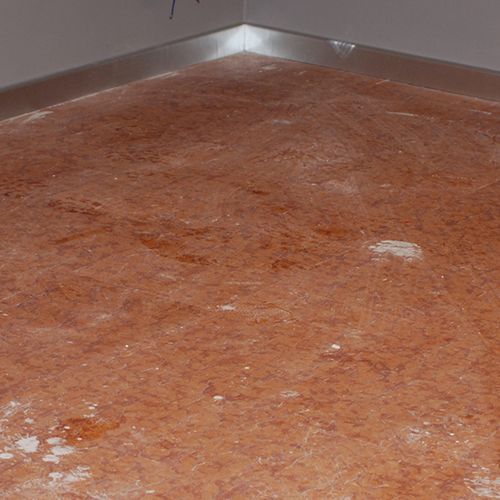 After buying a new home or completing a renovation with new marble or stone floors, it is essential to thoroughly wash the surface and remove all traces of concrete, mortar and glue used in the floor installation. Skipping this important final step or using the wrong products can result in a variety of problems over the years.
Marble, granite and other natural stone are not all the same: some are sensitive to acidic cleaners while others are more resistant, so it is very important to use the proper cleaning product.
For unpolished, acid resistant stone, an excellent choice is DETERDEK PRO Grout Haze Remover.
For sensitive materials, like marble, travertine and polished agglomerates, we recommend using CLEANER PRO Concentrated All Surface Cleaner.
For reconstructed stone, the ideal solution is PS87 PRO Heavy Duty Cleaner.
Apply an appropriate sealer when the floor is clean and dry.