FOB
XTREME SEALER
what it's for
Natural look, penetrating sealer that protects all natural stone, grout, concrete, quarry tile and terracotta against stains.
Forms an invisible, protective barrier resistant to moisture and stains while allowing water vapor to escape.
Suitable for indoor and outdoor surfaces.
Ideal for the treatment of concrete and quarry tile.
Perfect for honed marble, limestone and travertine.
advantages
Long lasting protection.

Does not yellow or discolor over time.

UV resistant.

Treated surfaces are safe for food contact.

Does not alter the frost resistance of terracotta.

PFOA free: non carcinogenic.
ideal for
ALL NATURAL STONE, GROUT, CONCRETE, QUARRY TILE, TERRACOTTA
certifications
Terracotta frost resistance


The product does not alter terracotta frost resistance.
before and after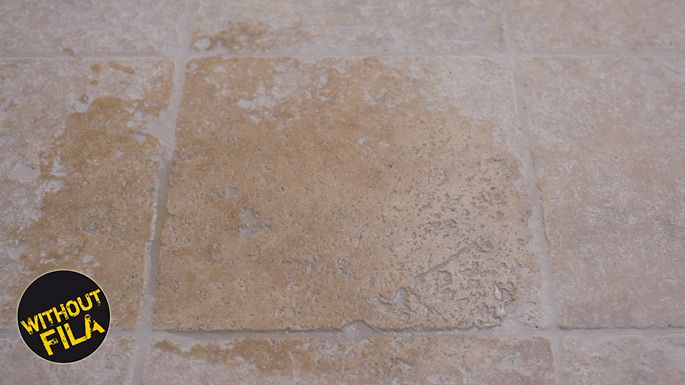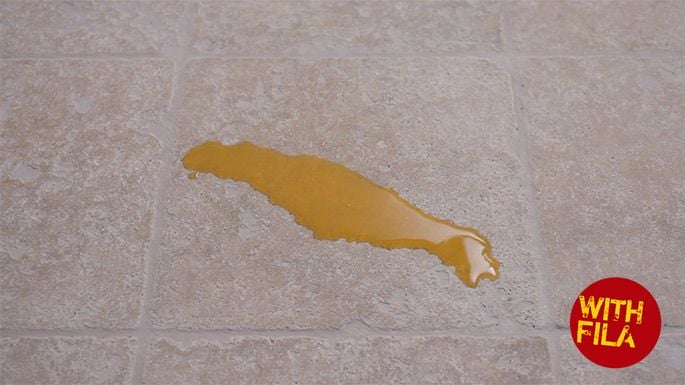 How to use it
Ready to use, no dilution necessary. Indoor surfaces:
On a dry and clean surface, apply an even coat of FOB with a paintbrush, lambswool or roller applicator.
Let sit for 10 minutes, then wipe and rub the surface to allow any excess product to completely penetrate or be removed.Wait 8 hours to apply a second coat if necessary.The surface may be used for normal foot traffic 8 hours after the final coat.Full cure and maximum sealer protection is achieved in 24 hours.Outdoor surfaces:On a clean and dry surface, apply two coats of FOB with a large paintbrush or roller allowing 8 hours between coats.The surface may be used for normal foot traffic 8 hours after the final coat.Full cure and maximum sealer protection is achieved in 24 hours.
Please note
Do not apply FOB on a previously waxed surface, strip it first. Before full application, test the product on a small, inconspicuous area of the surface or loose sample to check for any discoloration. Do not apply FOB outdoors if rain is in the forecast.
coverage
1 GAL (3.78 L)
All natural stone ›

430/861 sq. ft. (40-80m2)

Concrete, grout, quarry tile, terracotta ›

646/861 sq. ft. (60-80m2)

Coverage rates are indicative and per coat.
About us
Excellent product! It just took one spray to get rid of a patch of mould on the wall, without leaving a trace. The bathroom's as good as new. Highly recommended!
Easy to apply, excellent self-polishing power and good end results. I've still got to test how it lasts over time.
Come tutti i prodotti Fila ottimo. Toglie le alghe anche senza sciacquare o passare stracci.
Consigliato da un posatore amico non lo cambio con nessun altro prodotto anche se all'apparenza sembra costoso (ne basta veramente poco quindi dura tantissimo). Non lascia aloni e soprattutto non appiccica come gli altri detersivi per pavimenti. Lo uso da tanto tempo e lo consiglio. Anche gli altri prodotti Fila sono unici!
Fila products always live up to expectations. I used it on an unpolished Serizzo marble surface that had absorbed months and months of dirt.
Fila products are always very high quality.
You can always be sure with FILA products
FILA mantiene sempre le promesse