FILA quality and environmental policy
FILA has always strived to represent an international standard of excellence in solutions for enhancing and extending the life of floors and surfaces in natural stone, porcelain tile, ceramics, terracotta and wood.

To achieve this objective, FILA believes it is fundamentally important to ensure a constant commitment to ethically sustainable development.

Fila intends to make sustainable investments and corporate decisions based on the company's founding values, simultaneously pursuing the company's objectives, which can be divided into three areas:

PEOPLE: objectives that pursue social equality, the well being of workers, respect for human rights and that ensure correctness, transparency and legality in relations with other parties;
PLANET: objectives that ensure respect for the environment and environmental legislation;
PROFIT: objectives that ensure economic prosperity, technological innovation in processes and product quality.

The pursuit of FILA's objectives passes through the improvement of its Quality and Environment Management System in accordance with Standard ISO 9001:15 and Standard ISO 14001:15.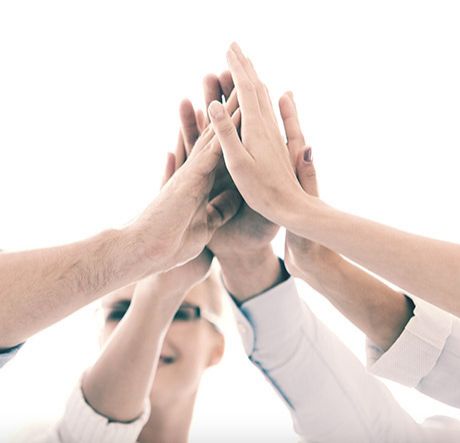 PEOPLE: FILA AND SOCIAL RESPONSIBILITY
Fila pursues socially correct and responsible behaviour: it is committed to not using or supporting child labour, forced labour and will not discriminate or subject its employees and collaborators to corporal punishment, mental or physical coercion or verbal abuse.

The management is committed to improving its role towards its employees as a work provider:
Making the company policy and social commitment publicly accessible to interested parties.
Employing resources based on their attitudes and working abilities to avoid any kind of discrimination.
Ensuring equal opportunities, regardless of legal obligations, avoiding different treatment of people of different races, political and religious beliefs and sexual orientation.
Ensuring employees are provided with a safe working environment.
Ensuring employees are provided with flexible working hours.
Ensuring that all workers are free to associate with whom they wish and to express themselves freely, respecting their individual rights.
Wages and working hours are compliant with applicable legislation and the CCNL
PLANET: OBJECTIVES FOR THE ENVIRONMENT
Respect for the environment is a solid commitment that is applied not only in accordance with applicable legislation, but involves every aspect of the business.

With this in mind, the Company confirms its constant commitment to:
assess and constantly monitor an environmental impact that could derive from its activities, preventing any kind of pollution or disturbance to the population in general and all interested parties;
respect applicable environmental legislation;
continuously improve environmental performance by adopting periodically developed objectives;
monitor and optimise the consumption of energy resources in order to minimise them;
raise the awareness of environmental issues with all employees through ongoing training and accountability;
protect the health and safety of employees in the workplace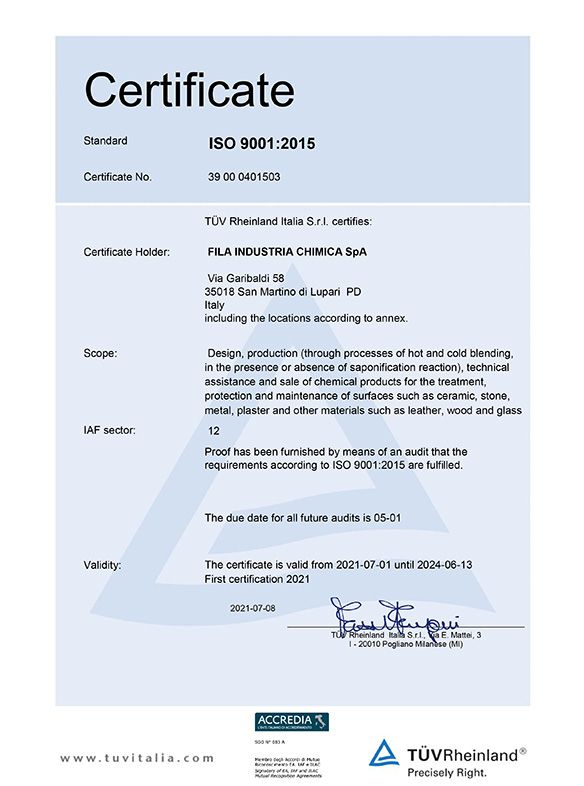 PROFIT: QUALITY OBJECTIVES
The Quality objectives that FILA sets out in this Policy are:
to constantly improve corporate Organisation;
to measure and improve Customer Satisfaction by continuously guaranteeing assistance and information
to increase the quality standards of company processes by defining, managing and monitoring quality indicators/indexes;
to monitor the performance of its suppliers and to evaluate any new collaborations with supplies that guarantee the requirements of FILA's Policy;
to train and raise the awareness of resources of the importance of the results of their activities through ongoing training.
Investing in physical and economic resources for innovation
Digitalising all data to ensure greater simplicity in controlling and monitoring company processes
Increasing and improving the infrastructures made available for the operation of own company processes

This Policy is revised during the annual review, drawn up by the board with the active support of the management and distributed to all company employees. Internal staff are responsible for ensuring that their activities are carried out in accordance with that set out in this document and the Integrated Management System Manual, Company Procedures and any Operating Instructions.