Our organisation
We are the world leader in systems for the protection and maintenance of all surfaces. A family company with over 70 years of history – and also managerial experience; a big international group with big values.

In addition to our Headquarters,our Production Centre and our Research Centre in San Martino di Lupari (PD), we also have an Experimentation and Research Centre, established in 2014 in Fiorano Modenese, the ceramics district of Sassuolo. Our strong commitment to internationalisation is supported by six overseas branches:
GERMANY - FILA Deutschland Vertriebs GmbH (1993)
SPAIN - FILA España Industria Química S.L. (1996)
USA - FILA USA Corp. (1998)
FRANCE - FILA France S.a.r.l. (2008)
UK - FILA Surface Care Products Ltd (2010)
UAE (Dubai) - FILA Middle East Branch Office (2012)
Every day we look for the best answer to each customer's needs and strive to offer the best solutions, staying ahead of market trends.
We specialise in technical and business consulting and the supply of systems for the treatment, protection and maintenance of all surfaces: marble, granite and natural stone, ceramic, quarry and porcelain tile, terracotta and wood.

We provide building suppliers, showrooms, professional paint shops and hardware stores with a complete range of professional, high-performance products available from qualified dealers in more than 100 countries around the world. Our business processes are certified under ISO 9001:2015 and ISO 14001:2015 standards.

The product range goes from grouting protectors, detergents and fillers, to solutions for surface maintenance and stain removal.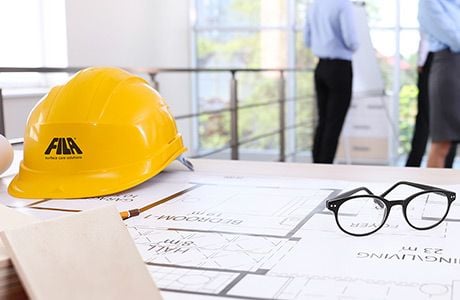 Our products are recommended by over 200 manufacturers in the ceramic and natural stone industry worldwide.

Major international manufacturers in fact indicate FILA in their maintenance manuals as the only company capable of providing expertise in the pretreatment of industrial processes, in high-performance protection systems for surfaces, and post-installation maintenance programmes.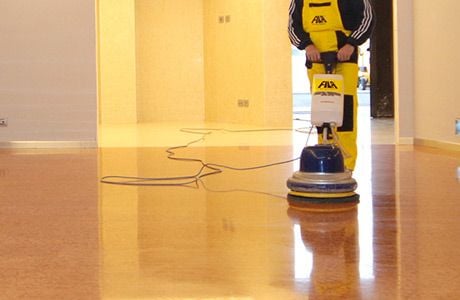 An extensive network of professional installers (constantly brought up to update in our FILA ACADEMY training programmes), guarantees on-site assistance in every country in the world.

Our Technical Assistance and FILA Research Centre provide qualified phone and email support for any technical issues.

Through our business partnerships we develop new solutions for the treatment of surfaces, working in synergy with the best-qualified manufacturers worldwide and making our Research Centre available for technical analysis requirements in the management of architectural projects around the world.
Our strategic and commercial structure is organised into three divisions that operate simultaneously and synergistically in all international markets: