FILACONSULTING: excellent consultancy especially for manufacturing companies that are our partners
You manufacturers know only too well that the client's satisfaction with the material purchased does not depend only on the quality of the material itself, but also on the quality of the installation, the initial cleaning and maintenance, for this we put all the competence of FILA at the service of the floor system so that the client, interested in the quality of these individual performances, obtains a final result that is satisfying and long lasting.
It is precisely due to the excellence of our solutions and the assistance service we provide that we are the only company in the world that for years has collaborated with more than 200 TOP BRANDS of floor and wall covering materials.
Collaborating with manufacturers to increase the quality of materials and improve customer satisfaction is a strategic goal for us. This is why we have a business entirely dedicated to you: FILACONSULTING designed to offer a complete range of consultancy and technical analysis services to support our partner companies producing materials for flooring and tiling.
By sharing specific technical competences of research and development and ad hoc marketing activities, FILACONSULTING offers you the tangible opportunity to stand out on an increasingly competitive market, satisfying the implicit and explicit needs of your clients with an evolved after-sales service.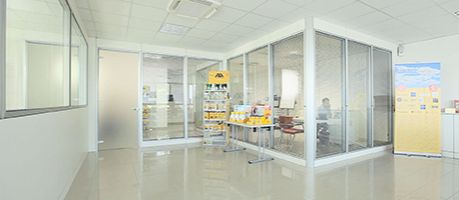 FILACONSULTING CERAMIC DIVISION: OUR OFFICES IN THE CERAMICS DISTRICT
FILACONSULTING Ceramic Division is our office dedicated exclusively to ceramic tile manufacturers: all the excellence of Made in Italy with offices in Fiorano Modenese, in the heart of the Ceramics District.
This includes a training centre, where we organise technical courses for updating manufacturers and clients and an in-house laboratory where we carry out stain resistance and surface treatment testing.
FILACONSULTING CERAMIC DIVISION: our office in the ceramic district