HYDROREP
WATER-REPELLENT PROTECTION
what's it for
Protects outdoor floors from water and damp.
Makes walls and coverings water-repellent.
Ideal for concrete.
Protects grout joints.
Protects against deterioration due to weather conditions.
advantages
It provides a breathable, lasting and renewable protection.

Does not affect the material's natural look.

Does not yellow with ageing or with any environmental condition.

High penetration depth.

Provides high coverage.

Prevents moss and mould formation.

It protects against efflorescence.

An A+ classified product in accordance with the French VOC regulation
ideal for
UNPOLISHED MARBLE AND GRANITE
UNPOLISHED STONE AND AGGLOMERATES
CONCRETE
MANUFACTURED STONE
before and after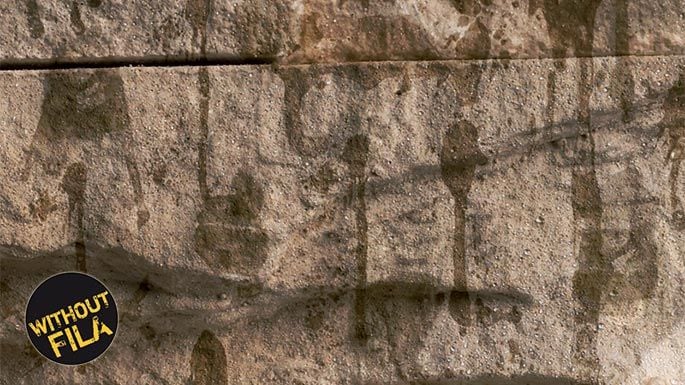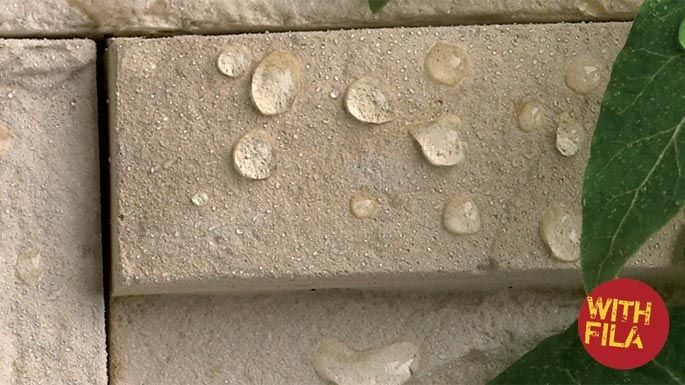 Method of use
No dilution required: ready to use.
Application:
Apply HYDROREP on a clean and dry surface using a brush or other application method in a regular manner, with two coats with an 8-hour interval in between.In case of poorly absorbent stone surfaces (e.g. slate), a single coat of the product is sufficient.To complete the cycle with an oil-repellent protection: apply the FOB XTREME stain-proof sealer instead of the second coat of HYDROREP.The surface can be walked on after just 8 hoursThe water-repellent effect starts after 24 hours.FOR PROFESSIONAL USE ONLY:spray the product (airless system) on vertical surfaces until they are saturated and use appropriate PPE, as specified in the safety data sheet.
Please note
On natural stone carry out a patch test on a small surface area to check for any changes in colour. Do not apply the product outdoors if rain is in forecast. Does not protect against acid aggression.
coverage
With one litre of product:
Natural stone

10/20 m²

Concrete

5 m²

"Coverage shown is indicative and refers to single coats"
formats
5-litre cans in boxes of 4
1 litre cans in boxes of 12
About us
Excellent product! It just took one spray to get rid of a patch of mould on the wall, without leaving a trace. The bathroom's as good as new. Highly recommended!
Easy to apply, excellent self-polishing power and good end results. I've still got to test how it lasts over time.
Excellent, like all Fila products. It removes algae even without rinsing or wiping with a cloth.
Recommended by a tiler who's a friend of mine. I wouldn't swap it for any other product, even if it seems expensive at first glance (you really need very little, so it lasts a very long time). It doesn't leave smears and above all it isn't sticky like other floor cleaners. I've used it for a long time and I recommend it. The other Fila products are unique as well!
Fila products always live up to expectations. I used it on an unpolished Serizzo marble surface that had absorbed months and months of dirt.
Fila products are always very high quality.
You can always be sure with FILA products