If you enjoy DIY, silicone and polyurethane foam, also called expanded polyurethane, will certainly have their place in your tool kit. They are often used for filling wall cavities, with their excellent insulating power. However, they may get onto nearby surfaces when you're using them.

To remove silicone and polyurethane foam from porcelain and ceramic tile surfaces, FILA has formulated a special stain remove, ZERO SIL*.

ZERO SIL is particular suitable for removing silicone, polyurethane foam, glue, sticky tape and old labels from porcelain tile, ceramic, marble, glass and metal surfaces. It is also good for removing candle wax, resin and greasy and fatty stains in general.

Its gel consistency allows it to act directly on the stain without being wasted on nearby areas.

Removing silicone and polyurethane foam from ceramic and porcelain surfaces with ZERO SIL

Apply ZERO SIL undiluted, to cover the residue, leave for 20 minutes, then scrape it off with the spatula included in the kit. Use a cloth or paper towel to pick up the residue. For indoors floors, we recommend restoring its protective treatment after cleaning.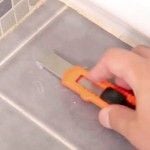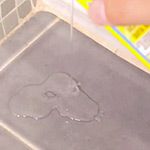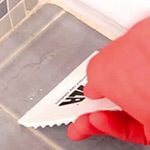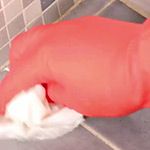 *check product availability in your market