DETERDEK PRO
END-OF-WORK CLEANING
what's it for
Detergent for end-of-installation washing
Removes post-application deposits and building-site dirt.
Eliminates saline efflorescences from terracotta.
Eliminates lime-scale from floors, showers, sanitary fittings.
Thoroughly cleans outdoor floors.
It removes deposits and cleans at the same time because it also contains surfactants.
Effective against rust stains.
It helps to remove signs of engobing on ceramic and porcelain tiles surfaces
advantages
Buffered acid, does not produce harmful fumes for the user and the environment: it does not contain hydrochloric acid.

Does not alter the appearance or colour of materials

It cleans but does not attack.

Does not affect grouting.

Does not ruin profiles or items in aluminium and steel (kitchen hoods, pipes...).

Can be used on many surfaces, terracotta, porcelain and ceramic tiles, and acid resistant stone.

Has many functions: it can clean and remove deposits according to dilution.

It is also effective in removing admixed grout residues.
ideal for
PORCELAIN TILES
GLAZED CERAMIC TILES
ACID-RESISTANT STONE SURFACES
TERRACOTTA
QUARRY TILES
before and after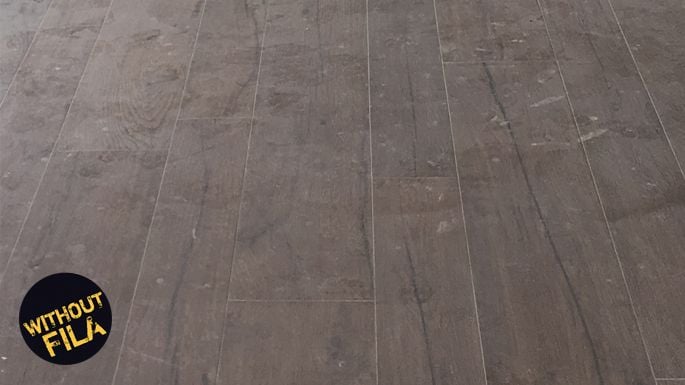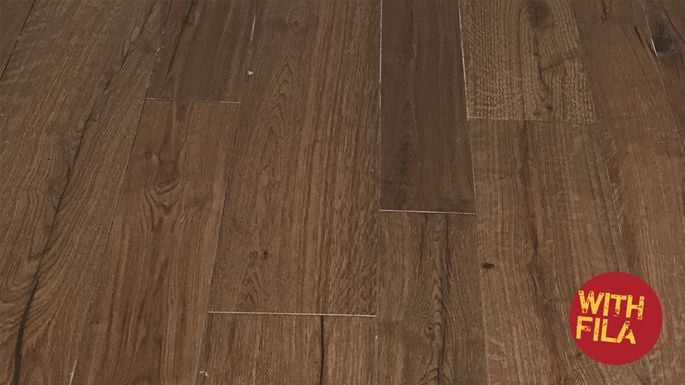 Method of use
Dilution: between 1:5 and 1:10 according to the amount of dirt to be removed. Dilute 1:3 to remove grout with additives.
Application:
For post-installation cleaning and end-of-work cleaning:wet the surface well with water before washing. Then use DETERDEK PRO diluted at a ratio of 1:5 or 1:10 (1 litre of product in 5 or 10 litres of water). Apply the solution a few square metres at a time, then add, allow contact time of 5 minutes, then work with a single-disc machine or large brush.Remove any residues using a cloth or liquid vacuum cleaner and rinse with abundant water. Should any stubborn dirt residues remain, repeat the wash with more concentrated solutions.For routine maintenance of outdoor surfaces with evident signs of ageing (smog, dust, etc.):Dilute 1 litre of product in 10 litres of water. Then follow the same application procedures described above.
Please note
Do not use on polished marble and acid sensitive materials. Test the product on a small, inconspicuous area of the surface or loose sample to ensure the material's resistance to the product prior to full application. For items in aluminium, follow the instructions for use and use a soft sponge.
coverage
COVERAGE AND DILUTION (1 litre):
Terracotta 1:5

10/20 m²

Porcelain tiles 1:5

40 m²

Natural stone 1:5-1:10

20/35 m²

Coverage rates are indicative.
About us
Excellent product! It just took one spray to get rid of a patch of mould on the wall, without leaving a trace. The bathroom's as good as new. Highly recommended!
Easy to apply, excellent self-polishing power and good end results. I've still got to test how it lasts over time.
Excellent, like all Fila products. It removes algae even without rinsing or wiping with a cloth.
Recommended by a tiler who's a friend of mine. I wouldn't swap it for any other product, even if it seems expensive at first glance (you really need very little, so it lasts a very long time). It doesn't leave smears and above all it isn't sticky like other floor cleaners. I've used it for a long time and I recommend it. The other Fila products are unique as well!
Fila products always live up to expectations. I used it on an unpolished Serizzo marble surface that had absorbed months and months of dirt.
Fila products are always very high quality.
You can always be sure with FILA products