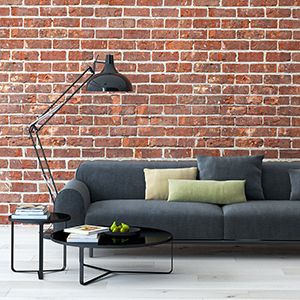 Exposed brisk walls can release dust, a phenomenon which is commonly called flaking. 

To prevent flaking of an exposed brick wall, you can apply a natural effect wax like MATT, in two coats using a brush.

MATT does not affect the look of the material, stops it flaking and at the same time reduces the adhesion of dirt, smoke and dust, thus making routine cleaning much easier.