FOB XTREME
EXTREME WATER- AND OIL-REPELLENT PROTECTION
what's it for
Water- and oil-repellent: it hampers the absorption of common watery and oily stains.
Protective base coat before waxing interior surfaces with rustic or textured finishes.
Excellent for the treatment of grit and coloured cement tiles.
Natural-finish breathing protection.
advantages
Does not alter original colour and appearance.

Does not form surface film

Does not alter terracotta frost resistance.

Excellent on rustic ground terracotta and tumbled marble.

Ideal for use near kitchens, barbecues and car driveways.

Ideal for interior and exterior surfaces.

Treated surfaces are safe for food contact

An A+ classified product in accordance with the French VOC regulation
ideal for
NATURAL STONE AND AGGLOMERATES
MARBLE AND GRANITE
CONCRETE
TUFF
WPC
TERRACOTTA
QUARRY TILES
certifications
Terracotta frost resistance


The product does not alter terracotta frost resistance.
before and after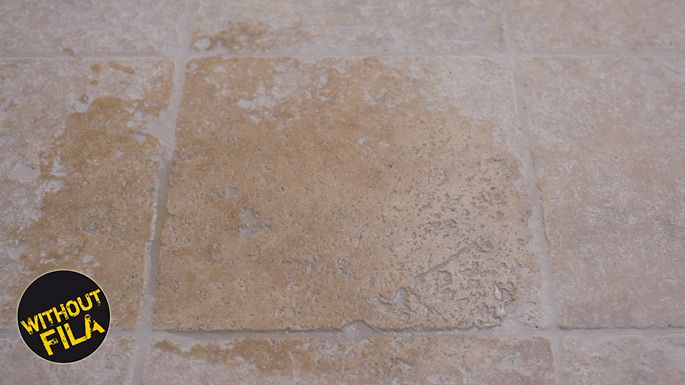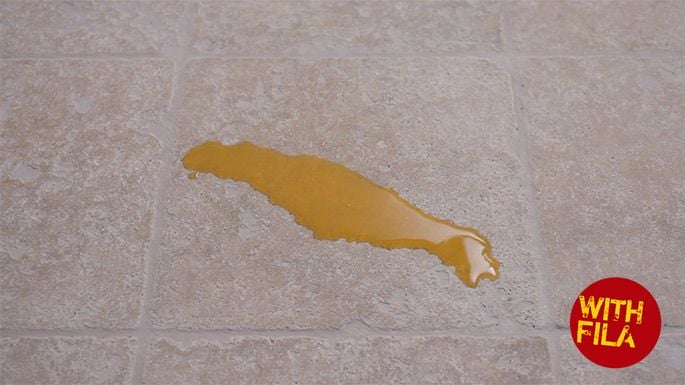 Method of use
No dilution required: ready to use.
Application:
For materials with matt finish (indoors and outdoors):Apply the product evenly and continuously on a clean and dry surface using a brush or fleece pad, wetting the grout lines as well. Dab any excess product with a clean cloth before it dries (roughly 10-15 minutes).For glossy or brushed finishes (indoors and outdoors):Apply FOB XTREME on a clean and dry surface, wetting the material and grout lines completely using a brush or fleece pad. Before the product dries (roughly 10-15 minutes), rub the surface and remove any residues using a microfibre cloth wetted with the product. Dry the surface with a clean cloth.When requested on high-absorption materials, apply two coats of the product with an 8-hour interval in between (e.g.: highly-trafficked areas, humid areas, outdoor surfaces).To speed up the process, it is possible to treat the surface with a single-disc machine.To complete the cycle with the finish: on porous materials such as natural stone, reconstructed tiles, agglomerates and cement tiles laid in indoor environments, a finishing wax can be applied depending on the material and on the desired effect (MATT, SATIN, CLASSIC, LONGLIFE).The surface can be walked on after just 8 hours.The stain-proofing effect starts after 24 hours.Maintenance:use a diluted solution of CLEANER PRO.
Please note
Never apply FOB XTREME onto a surface that is already waxed. Do not apply FOB XTREME during the hottest hours of the day in summer. Carry out a patch test on a small surface area to check for any changes in colour. Do not apply the product outdoors if rain is in forecast. Does not protect against acid aggression.
coverage
With one litre of product:
Stone

10/30 m²

Terracotta

rustic Tuscan, polished

15/20 m²

Terracotta

handmade

up to 10 m²

Concrete

up to 5 m²
formats
5-litre cans in boxes of 4
About us
Excellent product! It just took one spray to get rid of a patch of mould on the wall, without leaving a trace. The bathroom's as good as new. Highly recommended!
Easy to apply, excellent self-polishing power and good end results. I've still got to test how it lasts over time.
Excellent, like all Fila products. It removes algae even without rinsing or wiping with a cloth.
Recommended by a tiler who's a friend of mine. I wouldn't swap it for any other product, even if it seems expensive at first glance (you really need very little, so it lasts a very long time). It doesn't leave smears and above all it isn't sticky like other floor cleaners. I've used it for a long time and I recommend it. The other Fila products are unique as well!
Fila products always live up to expectations. I used it on an unpolished Serizzo marble surface that had absorbed months and months of dirt.
Fila products are always very high quality.
You can always be sure with FILA products