The product you are viewing is not available in your country
FUGAPROOF
GROUT PROTECTION
what's it for
Protects and sanitizes cement-based grouts
Facilitates dirt removal and routine cleaning
Prevents water and stains from being absorbed into the surface
advantages
Ecological product: water-based

Ready to use and easy to apply

Safe for use with a spray applicator

VOC-free: EC1Plus-classified eco-friendly treatment

Will not alter the colour of grouting

Odourless

Water-based technology: drastically reduces treatment times

Can be applied to surfaces with residual moisture

An A+ classified product in accordance with the French VOC regulation
before and after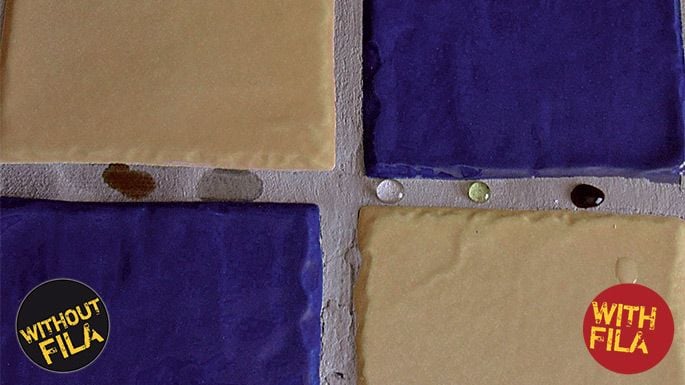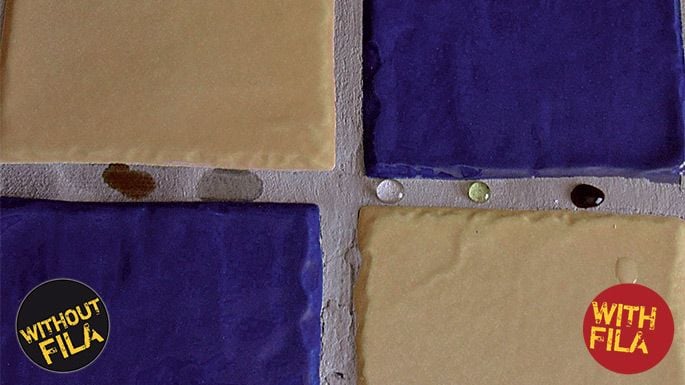 Method of use
No dilution required: The product is ready to use.
Instructions for use
Clean the surface using FUGANET detergent. When the surface is dry, spray FUGAPROOF directly onto the grouting and dry any excess product using a cloth.The surface can be walked on after 4 hours
Please note
Do not wet the surface in the first 24 hours after treatment. Any dry residues that were not removed during application can be removed with EASYWASH or CLEANER PRO, diluted 1:30.
coverage
With 750 ml of product:
up to 850 linear metres

Coverage is indicative of one coat a may vary according to the material
formats
750 ml bottles with spray nozzle (trigger): 6-piece cartons
About us
Excellent product! It just took one spray to get rid of a patch of mould on the wall, without leaving a trace. The bathroom's as good as new. Highly recommended!
Easy to apply, excellent self-polishing power and good end results. I've still got to test how it lasts over time.
Excellent, like all Fila products. It removes algae even without rinsing or wiping with a cloth.
Recommended by a tiler who's a friend of mine. I wouldn't swap it for any other product, even if it seems expensive at first glance (you really need very little, so it lasts a very long time). It doesn't leave smears and above all it isn't sticky like other floor cleaners. I've used it for a long time and I recommend it. The other Fila products are unique as well!
Fila products always live up to expectations. I used it on an unpolished Serizzo marble surface that had absorbed months and months of dirt.
Fila products are always very high quality.
You can always be sure with FILA products