FILASTONE PLUS ECO
COLOUR ENHANCING PROTECTOR
what's it for
Colour-reviving protector.
Protects and revives the original colour of polished, untreated and tumbled natural stone.
Penetrates deep down into the material and reduces dirt absorption.
advantages
Produces a reviving effect on all finishes.

Product with extremely low VOC emissions, helps to gain Leed Credits in accordance with the U.S. and Italian protocols.

Water-based: eco-friendly treatment

Being a water-based product, it withstands residual humidity and can therefore be applied a few days after the initial wash, making treatment quick.

It also revives grouting, does not yellow or form a surface film, and withstands UV radiation.

Does not form surface film.

Tested for contact with foodstuffs, ideal for use on tables and worktops.
ideal for
Natural Stone
Marble
Granite
before and after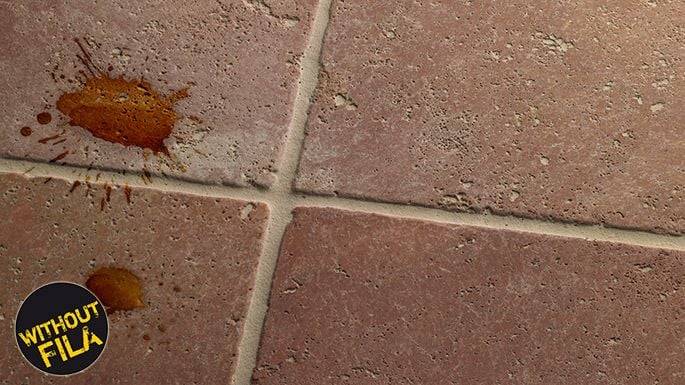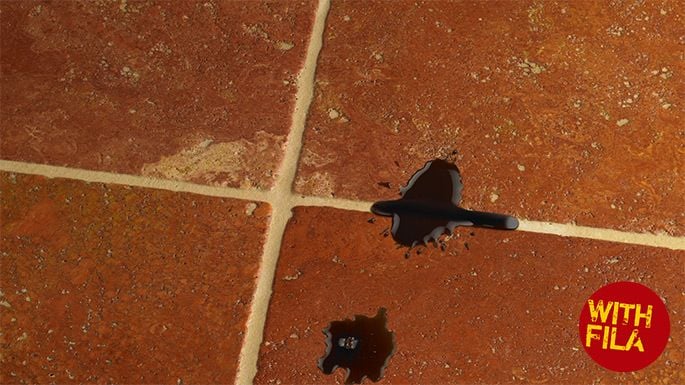 Method of use
No dilution required: ready to use
Application
Wet the dry and clean surface completely with FILASTONE PLUS ECO using a brush, sponge or other application tool.Rub with a sponge or cloth during application to favour the product's absorption, and thoroughly remove any excess product.The surface can be treaded after just 4 hours.Remove any residues from the surface using a cloth wetted with FILASTONE PLUS ECO and rub.For improved protection, the treatment should be completed with FILAMP90ECO PLUS within 4 hours.Routine maintenance:FILAREFRESH for tops, window sills and tables or FILAREFRESH diluted 1:200.
Please note
Once treated with FILASTONE PLUS ECO, the stone cannot be restored to its original condition. Before treating the surface, carry out a spot test to check the final colour. Do not apply the product if rain is expected.
coverage
With one litre:
Polished stone

30/50m2

Unpolished stone

15/25m2
formats
5-litre cans in boxes of 4
Find a Fila outlet
Find your nearest Fila outlet by entering your address or the product you are looking for.
Request information
(*) obligatory fields