FILAPW10
PRE-FIXING EFFLORESCENCE-BLOCKING PROTECTOR
what's it for
Efflorescence blocking sealant to be applied on the back of tiles and absorbent paving slabs.
The product stops contaminants rising up from the substrate to the material surface (salts, tannin, oxides etc.), preventing the formation of streaks and/or stains.
Pre fixing protector.
Specific product for natural stones, granite, marble, agglomerates, terracotta and absorbent materials.
advantages
The product stops contaminants rising up from the substrate and prevents the formation of stains and streaks on the surface.

It does not form a surface film and allows treated materials to breathe.

It does not alter the adhesive and grouting adhesion (UNI EN 1348-2009 e ASTM C482-02 R-2009).

Water-based product - VOC free.

Permanent protection.

Ideal for floors and all surfaces.
ideal for
Back Surface Of Natural Stones
Granite
Marble
Agglomerates
Terracotta And Absorbent Materials
before and after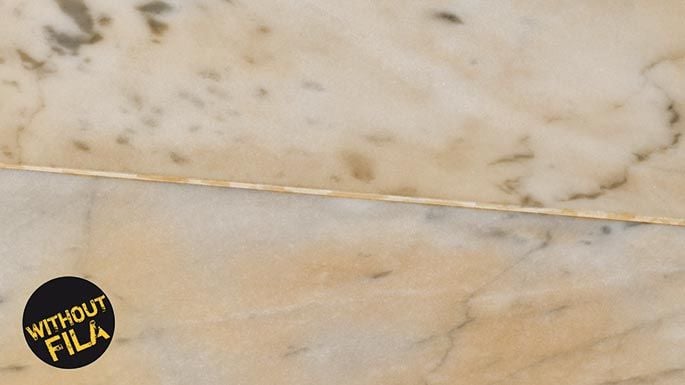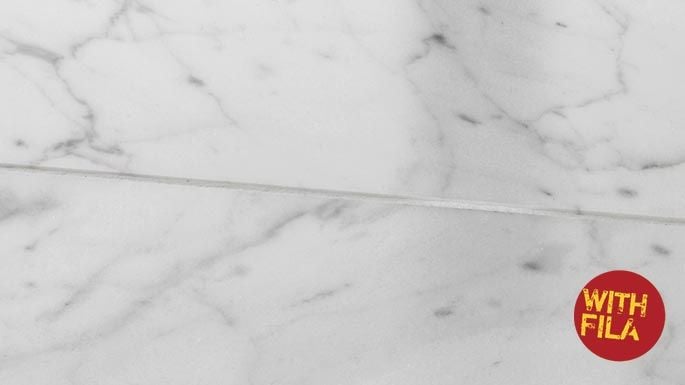 Method of use
No dilution required: ready to use.
Application:
Thoroughly clean the back of the tile or slab, removing dust and residues.Apply the product evenly and continuously on the back and on the side of the material using a large flat paintbrush, trying to avoid pooling.Stand the floor slabs back to back and let them dry for 24 hours before laying them.FOR PROFESSIONAL USE ONLY:spray the product (airless system) on vertical surfaces until they are saturated and use appropriate PPE, as indicated in the safety information sheet.
Please note
In case of glossy surfaces, pay special attention to the application method so as to avoid percolating the product on the front and staining the surface. Do not apply the product on the front of polished slopes.
formats
5-litre cans in boxes of 4
Find a Fila outlet
Find your nearest Fila outlet by entering your address or the product you are looking for.
Request information
(*) obligatory fields