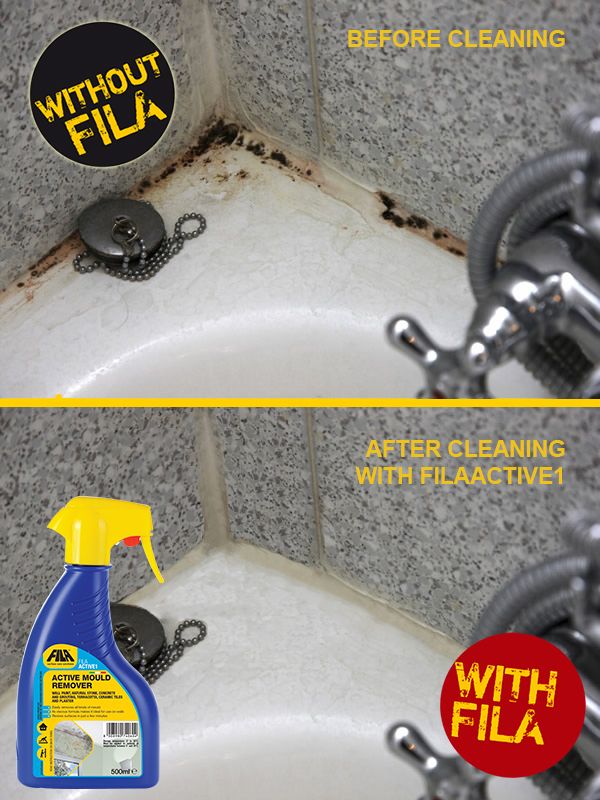 In the bathroom in particular, the room in which condensation forms most frequently and humidity reigns unopposed, it is easy for mould to grow in the joints between tiles.

To eliminate all traces of mould on tile joints, FILA has developed ACTIVE1, the active mould remover which not only acts effectively on the joints, but is also effective on a variety of surfaces: walls, floors and coverings in stone, plaster, concrete, terracotta, ceramic, glass and marble chip.
Removing tile joint mould with ACTIVE1
Spray ACTIVE1* directly onto the surface, leave to act for 15 minutes, then wipe off with a damp sponge.
*check product availability in your market​