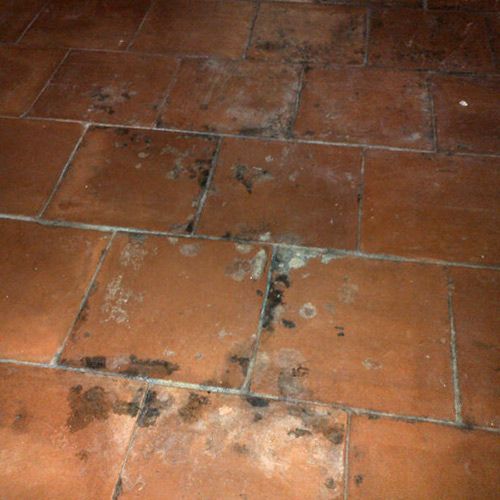 Eliminating and preventing mould in the home is a continuous struggle. The presence of humidity in the kitchen or cellar makes these areas perfect incubators of mould. 

Surfaces in terracotta, quarry tile and brick are very porous and absorbent and, if left untreated, are fertile ground for the formation of mould. We often see ugly black spots appearing on terracotta floors, which are unequivocal indicators of the growth of mould. 

It is essential that you not only remove existing mould, but also that you prevent it growing back again.
 
Eliminating mould from terracotta, quarry tiles and bricks with ACTIVE1
Spray ACTIVE1* directly onto the surface, leave to act for 15 minutes, then wipe off with a damp sponge.
*check product availability in your market​