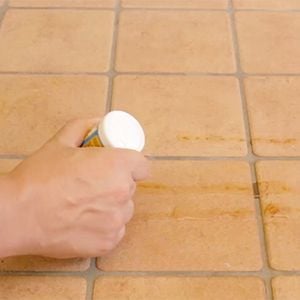 What do I do if... my terracotta or quarry tile floor has rust stains? We know how difficult it is to remove rust from surfaces, and household remedies are often ineffective or too aggressive for use on delicate floors. FILA has two solutions for removing rust stains effectively and safely from terracotta floors:

•    for small stains: use NO RUST* stain remover.
•    for larger stains: use DETERDEKPRO descaling detergent.

Completely cover the stain with NO RUST. Leave it for 15 minutes, then remove the residue and rinse thoroughly. Alternatively (and for very extended stains) use DETERDEK PRO. Wet the area with water, then use DETERDEK PRO and scrub the stain with a green abrasive pad. Rinse thoroughly when finished.
*check product availability in your market​