The product you are viewing is not available in your country
FILAPHZERO
STRONG ACID DE-SCALER
what's it for
Removes dirt and building-site residues.
Eliminates any saline efflorescences.
Cleanses and removes deposits.
It is essential for terracotta when other normal buffered acids for deposit removing are not effective.
advantages
Buffered acid, does not produce harmful fumes for the user and the environment: it does not contain hydrochloric acid.

It has longer working time than pure acids which have an instant reaction and limited performance time.

It's ideal for applying on vertical surfaces due to its viscosity.

It removes deposits and cleans at the same time because it also contains surfactants.
ideal for
Terracotta
Quarry Tiles
Porcelain Tiles
Method of use
Dilution: between 1:5 and 1:10 according to the level of dirt to be removed.
Application:
For residues from laying floors:on porous materials such as terracotta and stone, wet the surface well with water before washing. Depending on the extent of the deposits to be removed, dilute 1 litre of FILAPHZERO in 5 or 10 litres of water.Apply this solution to the surfaces, leaving it to act for 4-5 minutes to help dissolve the dirt.Then use a large brush or single-disc cleaning machine fitted with a suitable disc (e.g. brown for orange), lifting all residues using a cloth or liquid vacuum cleaner. Rinse with plenty of water.For walls and vertical surfaces:before washing, wet the surface well with water. Use a brush to apply the product undiluted. Leave to act for 4-5 minutes, then rub with a large brush or other similar item and rinse well, if possible using a water jet cleaner.
Please note
FILAPHZERO is a highly concentrated product, please only use when the level of dirt requires it. Do not use FILAPHZERO on marble and in general on materials that are sensitive to acids. Before applying the product, we recommend testing its reaction on a small area of the surface.
before and after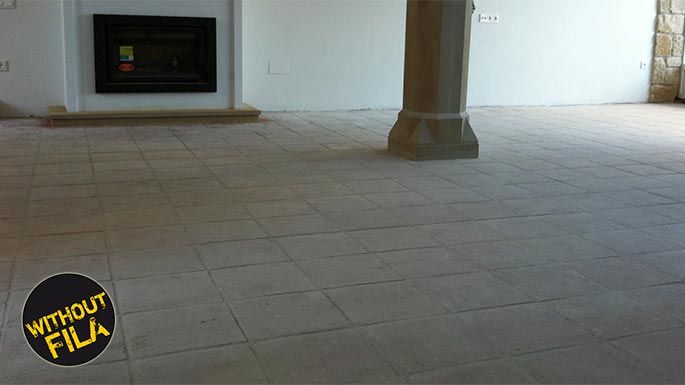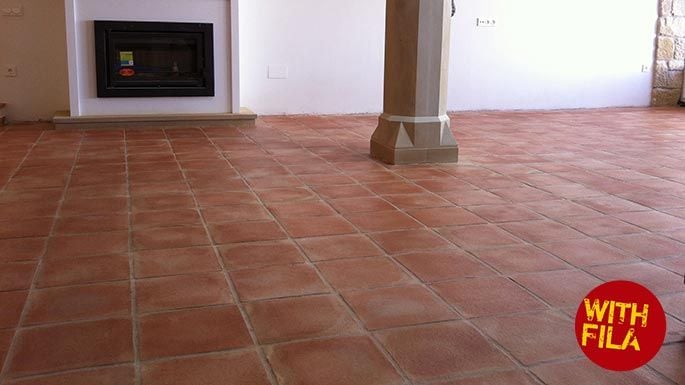 Find a Fila outlet
Find your nearest Fila outlet by entering your address or the product you are looking for.
Request information
(*) obligatory fields