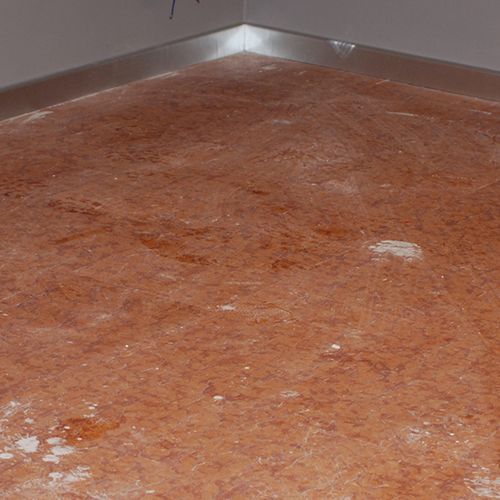 After you have bought a new home or after a restoration including the installation of a new marble or stone floor, it is essential that you thoroughly wash the surface to remove all traces of the concrete, mortar and glue used in laying the floor.

Sadly, this is not always done or the wrong products are used, and this can result in a variety of problems with the floor over the years.

Marble, granite and other natural stones are not all the same: some are sensitive to acidic detergents, some are more resistant, so it is very important that you use the proper product for cleaning the floor once it is laid.

- For unpolished, acid resistant stone, a good choice is DETERDEK PRO acid based detergent.
- For sensitive materials, like marble, travertine and polished agglomerate, we recommend using CLEANER PRO neutral detergent.
- For chalky and reconstructed stone, the ideal solution is PS87PRO.

Apply the chosen protective treatment when the floor is dry and clean.