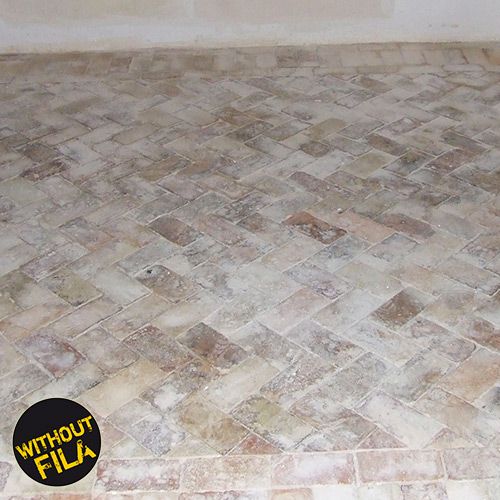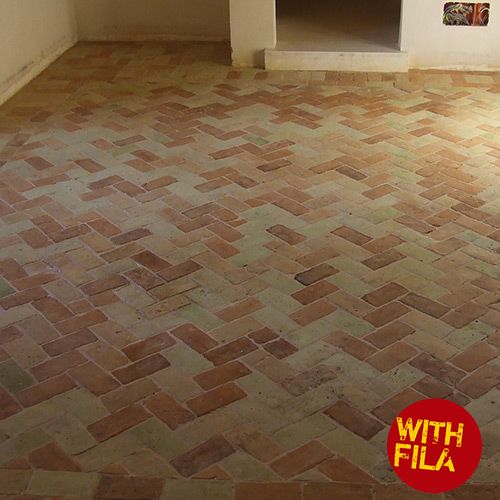 It may happen that when a terracotta, quarry tile or brick floor has been laid, residue of concrete grouting or saline efflorescences are left on the surface. It is essential that the terracotta floor be cleaned with the right products, because ill considered treatments can fix the dirt onto the material and create stains which cannot be removed by normal daily cleaning.

To clean the terracotta after it has been laid, FILA has developed two products which make it easy to remove concrete grouting residue: DETERDEK PRO and PHZERO*.

DETERDEK PRO and PHZERO are not simple acids, but buffered acids which, thanks to their detergent component, quickly remove the polymer component (additive) in concrete based grout. In contrast with other commercially available acids, they do not release fumes which are hazardous for the operator and the environment. They are therefore easy and safe to use.
Cleaning a newly laid terracotta floor
We recommend that you wash the surface with DETERDEK PRO acid detergent or, if the grouting residue is particularly tenacious, PHZERO strong acid detergent. See the instructions on the labels of the products for the appropriate dilution and application instructions.
*check product availability in your market​