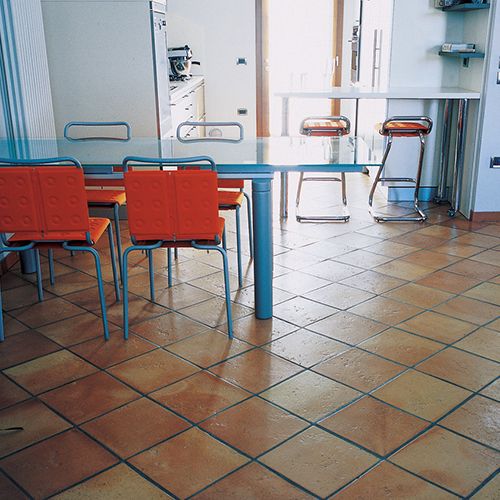 Terracotta floors are a classic, often used in kitchens and living rooms, both of which are heavily used by the family and form the heart of any home. But they are also areas in which the risk of staining is very high. Coffee and fruit juice spills are common, and children often stain the surface with felt tip pens or coloured inks.

To remove coloured stains from terracotta, SR95* is the perfect solution.

Pour the product directly onto the stain, leave it to act for around 15 minutes, then remove the residue with a damp sponge and rinse with water. If necessary, repeat the treatment. Alternatively, use PS87 PRO diluted 1:5 with a sponge. Rinse the surface thoroughly afterwards.

You can then restore or finish the stain protection treatment with the product most suited to the material in question.
*check product availability in your market​