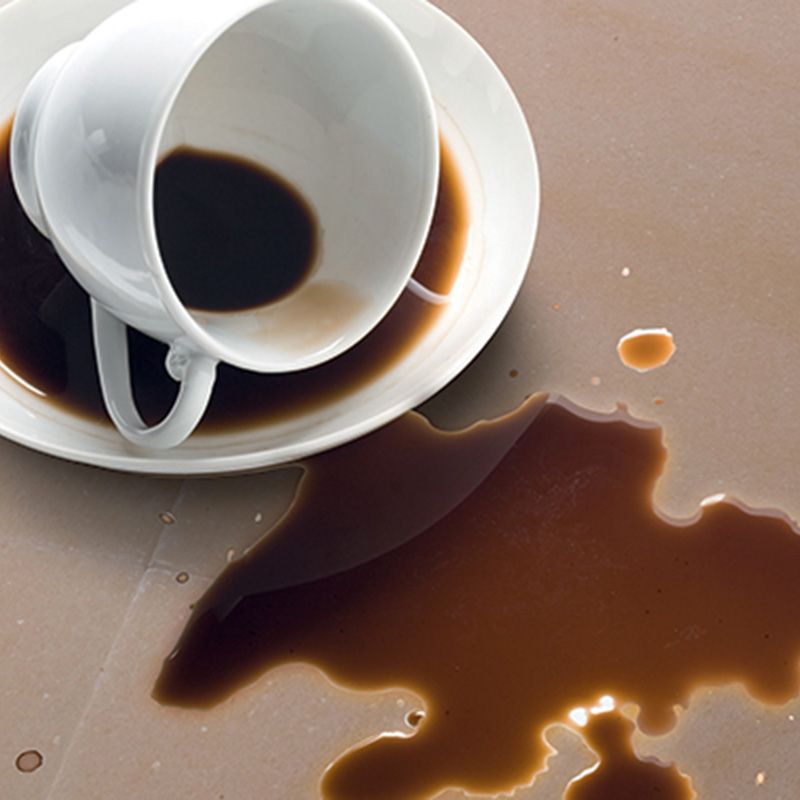 Coloured stains on marble and natural stone are both very common and among the most difficult to remove! Who hasn't spilled a cup of coffee or wine from time to time? Whose children haven't dropped their fruit juice? Normal cleaning agents are often ineffectual, or leave residual stains.

The solution for removing coloured stains from marble and natural stone is SR95*, specifically designed for removing stains from natural stone and porcelain, as well as concrete and polished agglomerates, and for low absorbency ceramic in general. It completely eliminates the stains without damaging the material or its finish.

How do I use it?
Pour the product directly onto the stain, leave it to act for around 15 minutes, then remove the residue with a damp sponge and rinse with water. If necessary, repeat the treatment.
Alternatively, you can use PS87 PRO diluted 1:5, using a sponge to apply it. Rinse thoroughly afterwards.
You can then restore or finish the stain protection treatment with the product most suited to the material in question.
*check product availability in your market​